The economic impact of the storms Desmond and Eva, which have caused widespread flooding across northern England, has been estimated at around £1.3bn (€1.8bn, $1.9bn). An initial impact assessment by PricewaterhouseCoopers (PwC) also found that if heavy rainfall continues in the affected areas, total economic losses could breach the £1.5bn-mark.
The insurance industry will bear between £700m and £1bn of the losses, it said, and added that "more can be done" to prevent flooding crises in the future. Britain's ability to tackle flooding that hits multiple cities simultaneously has been called into question by Storm Eva, with council leaders calling on the government to increase investment in flood defences.
Some 2,000 homes in Calderdale and 1,000 in Leeds have been swamped due to severe weather, while 500 homes in Salford have been evacuated. The Met Office has forecast more stormy weather lashing the affected areas on 30 December, with gales and heavy rain expected.
'Significant damage'
"After Saturday's torrential rain, and with rare 'danger to life' warnings issued, the economic damage to the UK could be significant," said Mohammad Khan, general insurance leader at PwC. "If rain continues to fall in large quantities, and the areas with warnings in place do indeed flood significantly, it could well be that the total economic losses could breach £1.5bn."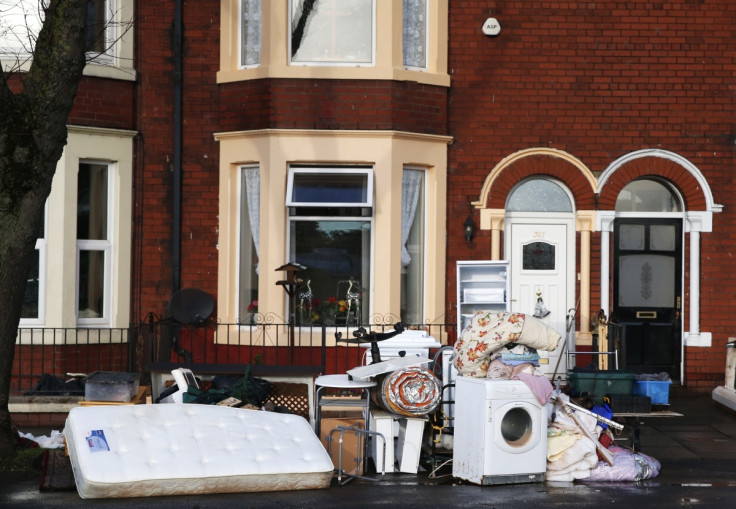 PwC's head of catastrophe management Domenico Del Re warned that the Flood Re scheme, which will offer affordable insurance for households in flood-prone areas from April 2016, "will not automatically solve the affordability of flood insurance, nor will it stop flooding when severe rain falls".
"Following the 2007 floods, a lot of work was undertaken on flood defences but clearly more can be done. Flood defences cannot stop everything, as they are based on historical information, but a lot more information exists today than there was even five years ago," he stated.
"Businesses which are not covered by Flood Re need to make use of all the flood data that is out there to make themselves more resilient when a flood occurs."