UK government's employee ownership architect buoyed on Miliband's business pledge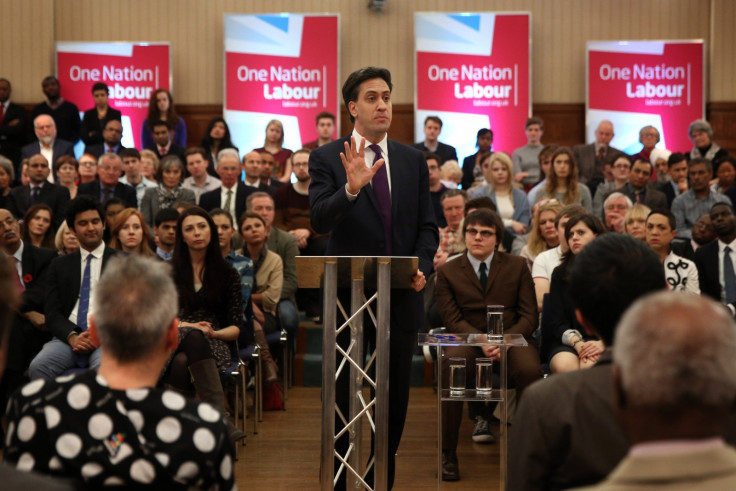 The chief architect of the UK government's employee ownership reforms has praised Ed Miliband for "exploring" the possibility of giving workers a statutory right to request employee ownership during business succession.
Graeme Nuttall, author of the Nuttall review of employee ownership, told IBTimes UK he welcomed the Labour leader's comments and explained that he had recommended such a piece of legislation in his review.
"What's particularly encouraging is there is continuity with the ideas in the Nuttall Review," Nuttall said.
Miliband argued that employee buyouts show how self-help and mutuality can "build resilience into our economy".
"These buyouts can be an attractive route for business succession because they transfer ownership to people with a genuine interest in an enterprise's long-term success," he told the Co-Operative News.
But Nuttall stressed he was not convinced that such a right is needed because of the government's "successful tax changes" around employee ownership.
Nuttall's recommendations led the business secretary Vince Cable to commit the government to annually offer £50m ($76m, €67m) in tax breaks for employee owned companies from April 2014.
In addition, the government supported the UK's first Employee Ownership Day on 4 July 2014, which highlighted, among other things, the achievements of the business model.
Nuttall, a tax and structuring partner at Field Fisher, also praised Francis Maude for his "enthusiasm" for promoting public service mutuals
"Maude has made a fundamental change in the UK economic landscape by creating 100 public service mutual – that's an idea I'm confident that will go from strength to strength. It's a great way of revitalising parts of the public sector," he added.
The comments come with less than 100 says to go before the general election.
The latest opinion poll from YouGov for The Sunday Times has Labour one point over the Tories (33% vs 32%).
© Copyright IBTimes 2023. All rights reserved.