Whisper it quietly but there is a new kid on the block who is racing ahead of all other parts of the economy; a newcomer where productivity is running at an astonishing 4.4% per annum, its contribution to GDP is growing at 3% per annum and where jobs are being created at the rate of 3.3% a year.
What's more, the operating profits of the top 50 of these companies is now galloping away at 25.5% per annum, while a stunning 80% of all employees who work for them say they would recommend their place of work to others. Oh, and these businesses saw sales grow by 11% per annum during the recession compared to the rest of the economy which saw only 0.6% growth.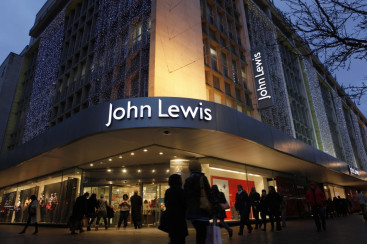 So where do these people work – in Shangri-La or some fantasy reality show in the South Pacific perhaps? Think again. Some work in a deep-seam colliery in Hatfield; others for one of the world's biggest civil engineering groups, CH2M Hill as well as Arups, another great civil engineer.
Meanwhile, others are employed by cash and carry wholesaler Parfetts, Scottish paper manufacturer Tullis Russell, Sheffield-based precision engineer Gripple, and fellow Sheffield company Swann Morton, makers of surgical blades.
What these companies all have in common is they are either wholly owned or significantly owned by their employees; smaller, but nonetheless just as important, versions of the most iconic of them all, the John Lewis Partnership. By any measure, the John Lewis and Waitrose stores are among the most brilliantly run businesses in Britain: the public love them, the way the top bosses and partners are paid is eminently fair, staff always seem cheerful and they sell decent things at fair prices. What's not to like?
To my mind, one of the great mysteries of the business world of the past few decades in which the merits and disadvantages of managerial run public listed companies – with bosses paid ridiculous amounts of money – and anonymous shareholders have been debated endlessly, is why aren't there more companies like John Lewis? Partly the answer – once explained to me by Andy Street, the tiggerish boss of John Lewis, is that sadly there are few people in this world as philanthropic or noble as its founder, John Spedan Lewis.
Employee-owned companies are on the rise
Well, maybe times are changing. Today, there are now 300 companies fully owned by their staff and at least the same again that are majority-owned by their workers. Between them, they employ 250,000 people. And they are growing like topsy. According to Iain Hasdell, chief executive of the Employee Ownership Association, this growth has been triggered partly by the financial crash because business owners want to find a new way of doing business – just as John Lewis did in the late 1920s when he looked for alternatives between Bolshevism and capitalism.
Indeed, Hasdell says the number of employee-owned businesses grew by a record 10% in 2014. The sector's contribution this year to GDP will be £30bn – equivalent to about 4% of the total – and about the same in value as high-valued added aerospace or pharmaceutical industries.
It's not just the crash that is driving the move towards employee-ownership. Hasdell along with other leading campaigners in the sector, such as Sir Charlie Mayfield, chairman of John Lewis, have also been making a conscious effort to step up their campaigning a gear by demonstrating the economic benefits of shared ownership as much as the social ones of fairness and engagement. The red-bloodied profit motive sits just as easily beside those of fairness.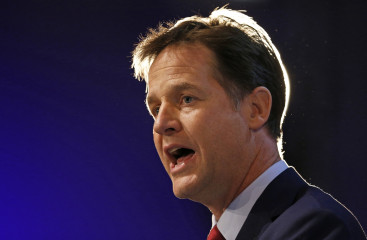 Their arguments have fallen on eager ears, particularly with the coalition government, keen to find alternative ways to lift economic growth. And politicians including Nick Clegg, Danny Alexander and David Gauke, financial secretary to the Treasury, have all been supportive, introducing new tax incentives to create a level playing field.
Without doubt, these new measures, which include giving employees with shares in an indirect employee-owned business tax relief on the first £3,600 and exempting owners who give away their companies from capital gains tax, have been a massive boost to this recent spurt in growth.
But Hasdell reckons the sector will keep growing. At current rates, employee-owned companies will contribute 10% of GDP by 2020; the target set by Hasdell when he took over at the EOA three years ago. And Mayfield will confirm the 10% figure when he opens the Inspire EO conference in Birmingham on 5 February, backed by John Lewis and the EOA, and attended by more than 500 businessmen and women who want to find out more about the ownership structures.
As well as improving productivity and profits, employee-owned businesses are also proving rather sticky; workers like working for them and retention rates are much higher in these types of businesses compared to other companies. Although there are particular industries such as manufacturing and professional services that have more employee-owned businesses than others, Hasdell says they work just as well in any industry.
So instead of looking for a new job or moaning about your boss, just direct him or her to the EOA.
Margareta Pagano is a business journalist who writes for the Independent and the Financial News. Follow her on Twitter @maggiepagano.