Despite the vitriol heaped on students - from being a bunch of drink-sodden loutish layabouts, to accusations of studying so-called "Micky Mouse" subjects like a BA in the Sociological, Cultural and Economic Impacts of David Beckham's Haircuts - it still pays off to be a graduate.
The Office for National Statistics has released its Graduates in the UK Labour Market 2013 report, and it's generally good news for the students despite the economic gloom of recent years. The ONS data wonks (most certainly graduates) came to the following conclusions:
In April to June 2013, graduates were more likely to be employed than those who left education with qualifications of a lower standard.
Non-graduates aged 21 to 30 have consistently higher unemployment rates than all other groups.
Graduates were more likely to work in high skilled posts than non-graduates.
Annual earnings for graduates reach a higher peak at a later age than the annual earnings for non-graduates.
Well over a third of people in the UK who are not currently enrolled in an educational course are graduates.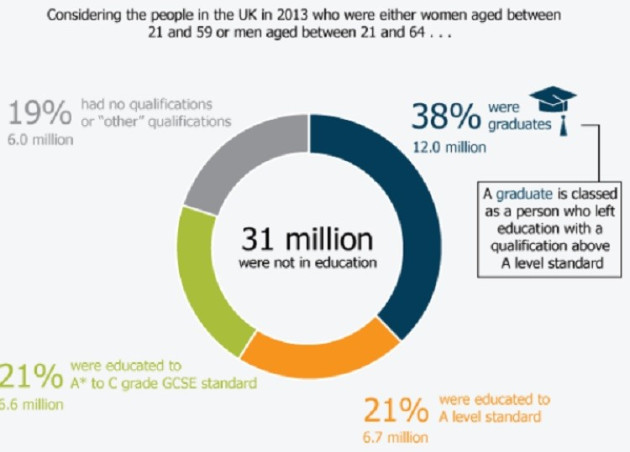 And that's a population that's rising over time. You'll notice the pace picked up slightly after 1997, around the time fresh-faced new Labour Prime Minister Tony Blair made his famous "education, education, education" remark. His later policy was for 50% of all young people to go to university.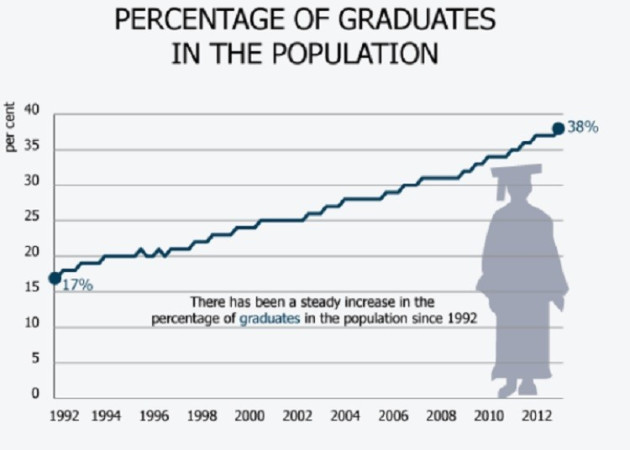 Chances are, you're in a better position in the labour market if you're a graduate, with better employment, unemployment and inactivity rates compared to others.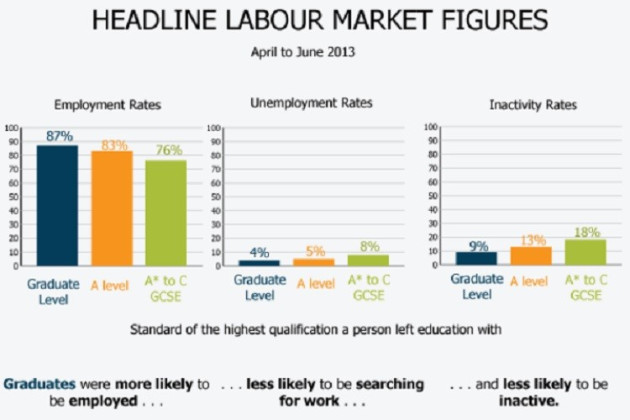 You might have to spend a little while in non-graduate role first, however.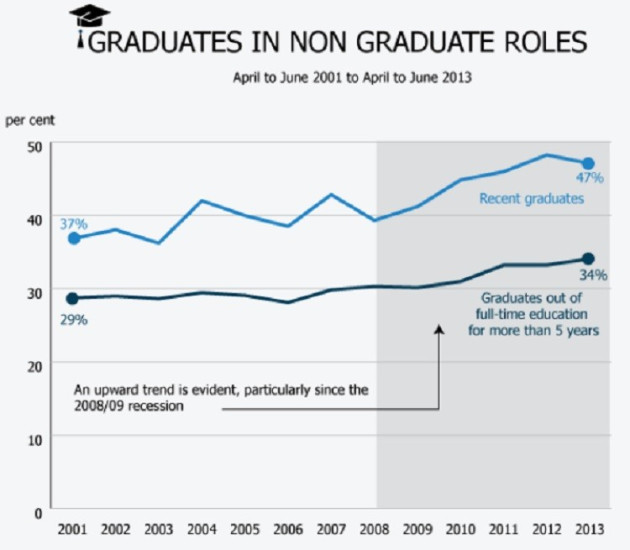 At first it might not seem like there's much of an advantage to being a graduate in terms of pay. But then you get older, wiser and - according to this chart - richer too.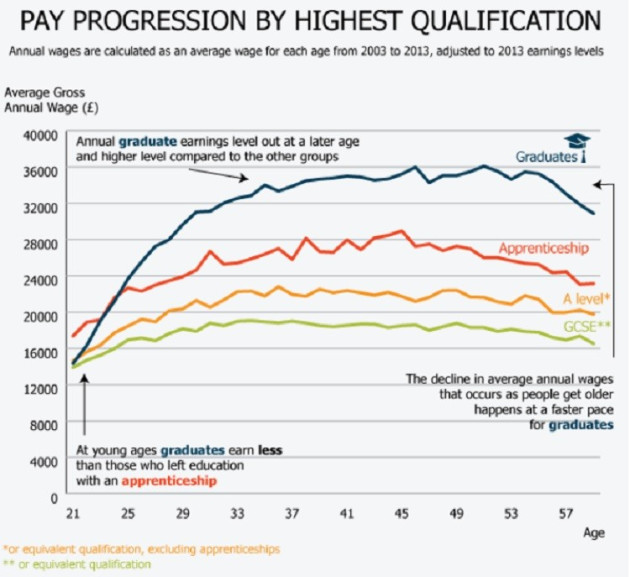 And if money is important to you, and you're not squeamish, then study medicine because you'll be better off than everyone else. Also, pity those of us who studied a media-based subject. And buy us a drink, you're good for it.