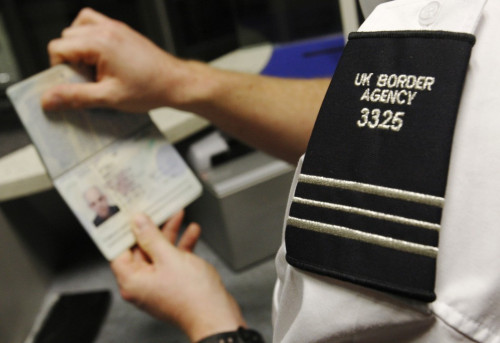 Britain's Home Office employees are being rewarded with cash bonuses, extra holidays, and gift vouchers for shopping in exchange for helping to ensure that failed asylum seekers are kept out of the country.
According to documents, seen by left-wing newspaper The Guardian under the Freedom of Information Act, immigration staff were set a target of winning 70% of tribunal cases which involve asylum seekers appealing against government decisions that they should leave the UK.
In exchange, the officials received extra holiday days, high-street vouchers for £25 or £50, and cash bonuses to "recognise positive performance over a short period of time" and when officers "exceed their casework targets for a month".
"Presenting officers' performance is assessed equally by reference to other relevant factors that include the quality of preparation and advocacy," said Mark Harper, a Home Office minister to the paper.
"Presenting officers' performance is managed in accordance with the same performance management policy that applies to all Home Office staff. Where an officer's overall performance is judged to be unsatisfactory, the Home Office's poor performance procedure may be instigated."
He added that no vouchers had been issued purely for winning cases at the immigration tribunals as several factors are taken into consideration.
The Guardian report said the Home Office revealed that the "success of officers in upholding asylum decisions" was only one of a range of criteria used to monitor staff performance and that "officers are also judged on the effectiveness of their presentation, the strength of their cases and compliance with official guidelines before getting rewards."