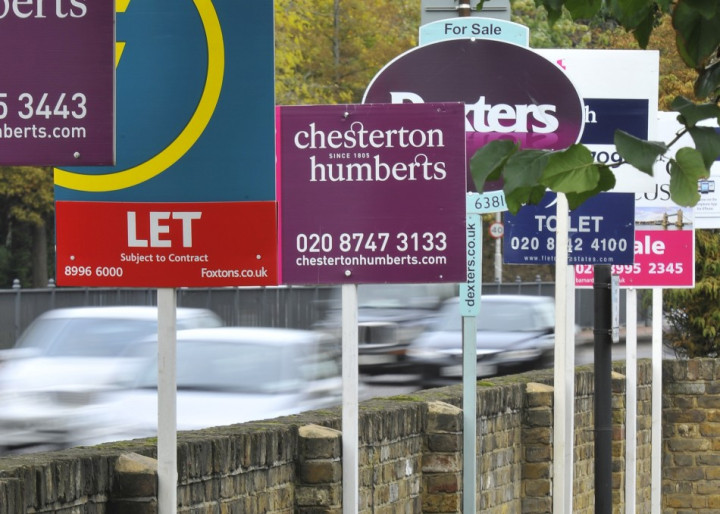 Halifax has reported that UK house prices were down -0.3 percent across 2012, according to its monthly index for December, showing the property market remained stable despite the dire domestic economy which muddled through the longest double-dip recession since World War Two.
The housing market has been underpinned in recent months by the Bank of England's credit easing efforts - with UK mortgage approvals reaching a near 12 month high in November - and a fairly even balance of supply and demand.
"We expect continuing broad stability in house prices nationally in 2013 with prices likely to end the year at levels close to where they begin," said Martin Ellis, Halifax housing economist.
Halifax also reported that month-on-month house prices had risen by 1.3 percent in December, taking the average price of a home to £163,845. Along the year there had been an even split of monthly increases and falls.
"Overall, last year saw an even mix of monthly rises and falls as prices lacked any real direction as both demand and supply pressures remained largely unchanged during 2012," said Ellis.
In a separate index by Nationwide, house prices were reported to have fallen by an average of 1 percent through 2012, described by the building society's chief economist Robert Gardner as a "relatively resilient performance".
However, Gardner stressed that the outlook "remains uncertain".
The Bank of England has been trying to stimulate bank lending to small businesses and individuals through its flagship credit easing initiative the Funding for Lending Scheme (FLS).
Under FLS, banks are offered cheap loans in tandem with how much they lend out to these parts of the economy.
Since FLS launched in June lending has increased by around £500m, with the latest quarterly Bank of England credit conditions survey suggesting this will surge in 2013.
In November UK mortgage approvals reached 54,036, the highest since January 2012, an early indication that FLS is helping credit to flow into the economy, at least through home loans.
---
Follow @shanecroucher