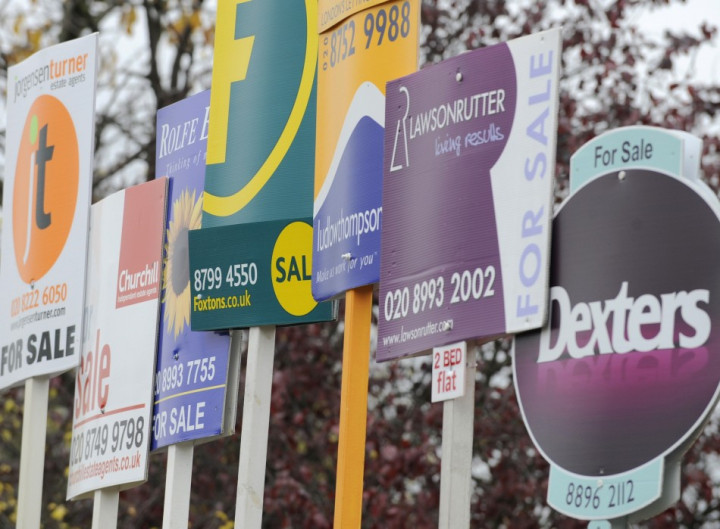 UK house prices will rise modestly across the year in 2013, according to the bank Halifax, amid mortgage-market stimulus by the government and Bank of England.
In its March index, Halifax said month-on-month UK house prices lifted by 0.2 percent. They were up 1.1 percent in the first quarter on the same period a year before.
"Weak income growth and continuing below-trend economic growth are likely to remain significant constraints on housing demand during the remainder of this year," said Martin Ellis, Halifax's housing economist.
Chancellor George Osborne announced in his latest budget the Help to Buy Scheme to encourage mortgage lending in the hope that it spurs on a new wave of house building, which has fallen well short of the pace of demand over the past year.
A separate credit easing scheme from the Bank of England, Funding for Lending, is also impacting the mortgage market by bringing down deposit requirements and interest rates among some of the country's biggest lenders.
Help to Buy will be split into two parts, the first of which has launched on April 1. This part sees the government offer an equity loan to homebuyers worth up to 20 percent of a property's value on the condition that this is a first-time purchase, the property is a new build, and it is worth under £600,000.
The scheme's second part will see the government underwrite banks' mortgage lending to anyone looking to move into any property - new or existing - worth under £600,000, to help bring down deposit requirements among some lenders who are asking for as much as 20 percent of a home's value up front.
Critics such as the think tank National Institute for Economic and Social Research (NIESR) have said that Help to Buy risks inflating a new bubble in property prices because there is not enough housing supply to meet existing demand, let alone any increase the new scheme will create.
Government statistics show that in 2012 there were 98,280 housing starts, a fall of 11 percent on the year before. The consensus among analysts is that just to meet demand 250,000 homes need to be built every year.
Others say that the scheme will do little to boost demand because household incomes are so squeezed by wage-eroding inflation, which is outpacing income growth, that saving for a mortgage deposit is not possible, even if it does become cheaper.
However Britain's biggest homebuilder Persimmon and the owner of the country's largest network of estate agents, Countrywide, both told IBTimes UK that they welcome the scheme and think it will induce enough new demand to encourage construction on the supply side.
---
Follow @shanecroucher