UK house prices: Newbuild buyers stung by a huge 14% leap in value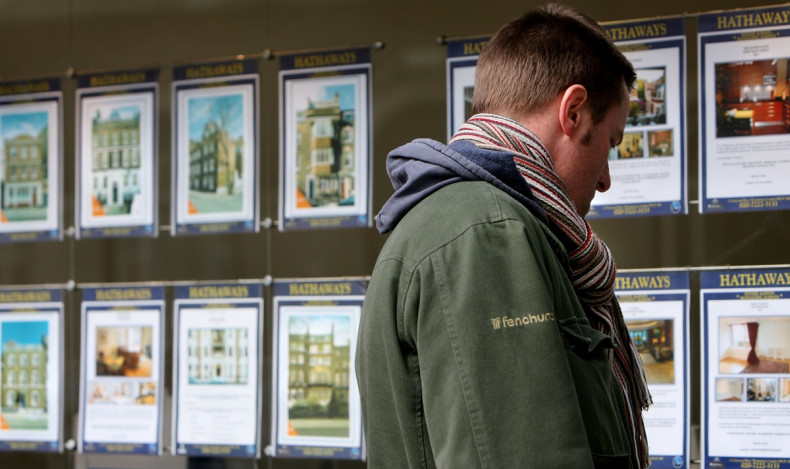 House prices on newbuild properties are rising at nearly double the rate of pre-owned homes, according to the Office for National Statistics (ONS) house price index. The stats agency said prices on new dwellings, popular with first-time buyers, rose 14% on average over the year to November 2015. The average newbuild price for the UK hit £294,000, but prices on pre-owned homes rose 7.2% to an average of £288,000.
For the whole of the UK, house prices rose by 7.7% to an average of £288,000. The East of England was the region with the fastest growth rate at 10.2%, taking the average price to £314,000.
The North-east and Scotland reported the slowest growth rates at 0.4% each, to averages of £157,000 and £195,000 respectively. The North-east is the only region where prices are still below their pre-crisis peak. London, where prices are highest and have risen fastest in recent years, saw 9.8% annual growth on average in November 2015. The average London house price is now £537,000.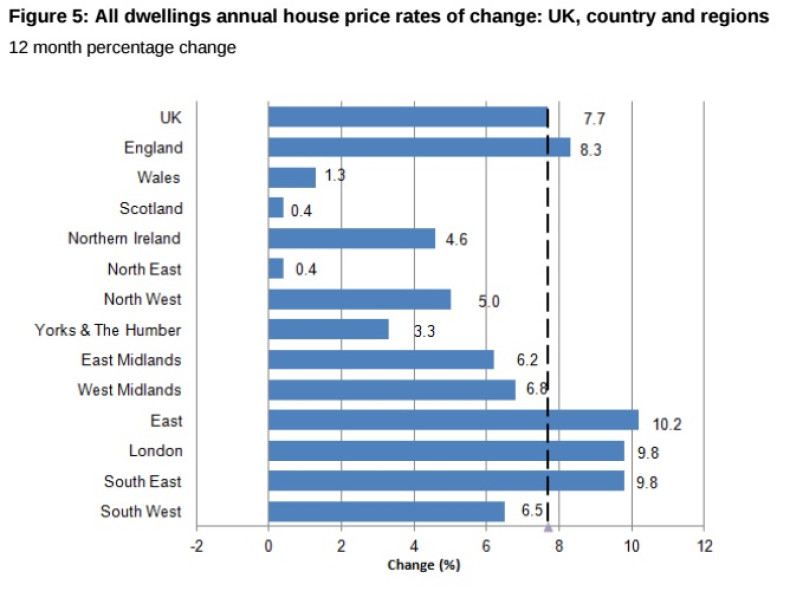 Property prices have risen in recent years for a number of reasons, which vary from region to region. In London and the South-east, price growth is driven mostly by a severe supply shortage and intense demand. Elsewhere, a recovering economy and easy access to cheap mortgage credit has revived demand in the market after the financial crisis choked it off.
First-time buyers also saw an acceleration in the growth of the price they pay to get onto the property ladder. The ONS said the average price for properties bought by first-time buyers increased by 7.4% over the year to November 2015, up from an annual increase of 5.9% in October 2015.
In a recent report, Halifax building society said the average deposit paid by first-time buyers to secure a mortgage hit £33,000 in 2015, 88% higher than in 2007 before the crash. "Although the average price of the typical first-time buyer home has grown by 10% in the past year, the number of buyers taking that first step on to the housing ladder has been supported by favourable economic conditions; namely, record low mortgage rates, rising employment and real pay growth," said Craig McKinlay, mortgages director at Halifax.