London house prices: The capital's crazy property market explained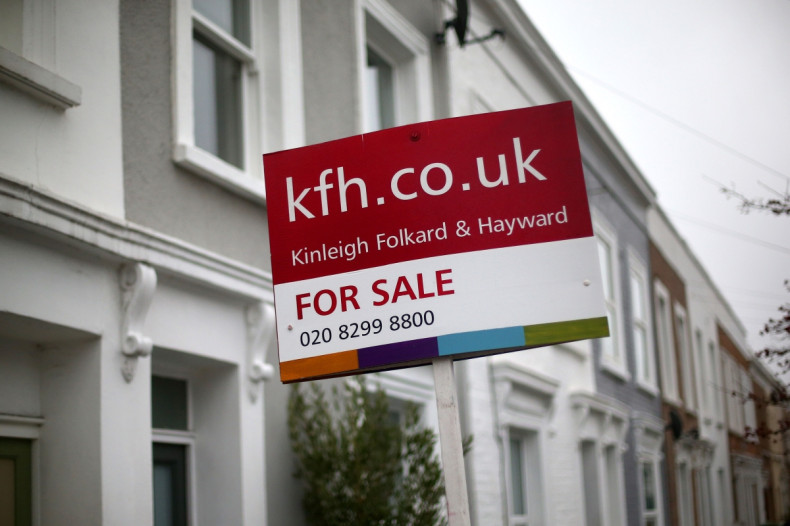 You could probably sum up the London property market's recent performance like this: the bottom has fallen out of the top and there is no top to the bottom. Changes to the tax regime, such as a stamp duty increase on high-value homes, have hit the most expensive properties hardest. Sales and house prices in prime central London areas are dropping. But prices in much of the rest of the city continue to boom and reports say demand is surging in some outer areas. Here are the top lines.
House prices in central London's five most expensive boroughs are dropping fast
In Kensington and Chelsea, City of Westminster, Camden, Hammersmith and Fulham, City of London and Camden, the average property price dropped 8.7% over the year in November 2015. That's according to a house price index compiled by LSL Property Services, which owns the Your Move and Reeds Rains estate agencies, among others. Individually, Westminster saw the steepest drop of 14.4%, to £1,385,797. Why?
For a while now, prices look to have topped out in prime central London areas, so investors have looked for bigger returns elsewhere in the city. And the stamp duty increases have made it markedly more expensive to buy properties over £1.5m (€2m, $2.1m) in value, which is making some buyers think twice, or at least demand lower prices from sellers.
Outer London boroughs are still seeing double-digit house price growth
Some of the quickest price growth is not in central London, but greater London. Rightmove's January house price index shows Newham's average up 20.9% year-on-year to £401,945. And that's London's poorest borough. Barking & Dagenham jumped 19.4% to £287,364.
Hillingdon recorded 18% growth to an average of £465,330. Richmond-upon-Thames lifted 16.2% to £906,934. Of the 32 boroughs, 20 are defined as "outer" – and 12 of those are recording double-digit price growth. Growth has rippled from the centre out.
Sales volumes have been falling across the board
Land Registry data, the most recent of which is for September 2015, shows sharp drops in the number of transactions at the cheapest end of the market. Properties priced between £100,001 and £150,000, for example, saw a 51% drop over the year in sales, to 116 transactions in September.
In the next price bracket to £200,000, there was a 46% drop in sales volumes to 367. But this may be explained by the rapid house price growth – there are simply far fewer of homes priced in those brackets than there was even a year ago. Further up, in the £500,001 to £600,000 bracket there was a 25% leap in sales volumes to 914.
Both the top two price brackets – £1,500,001 to £2m, and £2m+ – registered a 4% drop in volumes. Overall, London property transactions in September 2015 fell 13% to 8,781. That is still slightly above the long-term average since the pre-crisis peak of 16,250 in August 2007 of 8,180. As property expert Henry Pryor put it: this is adjustment, not Armageddon.
Demand is surging again in outer boroughs
House prices have risen sharply in inner areas over the past few years, pushing first-time buyers further and further out, in turn increasing demand in the outer boroughs. Moreover, homeowners looking to upsize, perhaps to start a family, are also having to look further out from the centre.
Prices in south London are more favourable than many other areas and there is a wealth of Victorian and Edwardian period family homes, as well as lots of green space and good connections into the centre.
"Some areas of London have seen exceptionally strong demand in the opening weeks of the year," said Julian Peak, regional sales director of KFH South East & Kent, an estate agent. "South-east London has been incredibly busy with more than double the number of buyers registering interest compared to the same period last year. We expect strong demand to continue well into the first five months of the year."
Housebuilding in London is on the rise, but it's still not enough
Both housing starts and completions are rising in London, shows data from the Department for Communities and Local Government (DCLG). In the year to September 2015, there were 22,750 starts (an annual rise of 12%), their highest level since 2006. There were 21,350 completions, a 16% rise.
But the Town and Country Planning Association (TCPA), which has conducted the most comprehensive assessment of the country's housing need, estimates London to require 56,400 new homes every year to meet demand. Until that fundamental imbalance is addressed, London's house prices have a lot of support underpinning them. And demand is unlikely to slow either.
London property is seen by investors as a "safe haven" asset, so many park their money in the city to shelter it from broader geopolitical turmoil, such as war in the Middle East and Ukraine. And the capital is a vibrant, bustling, cultural hub, so people want to live there. That is why the city's population is forecast to soon hit 10 million. Housing supply hasn't been able to keep up so far, with little sign this will change in the near future.