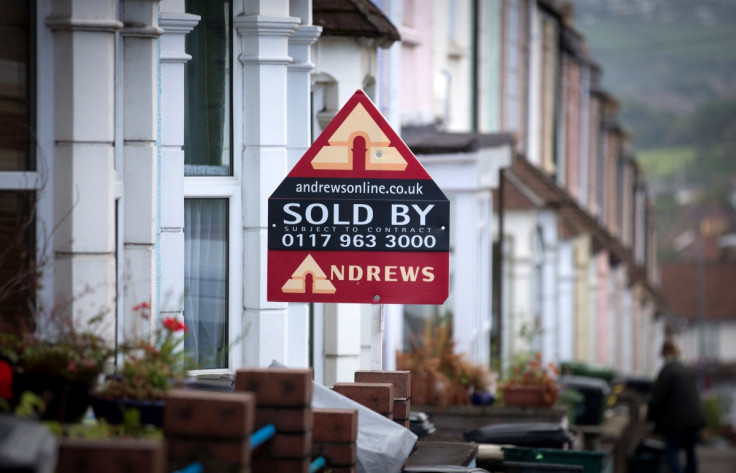 The average UK house price rose 8.2% over the year to April 2016, reaching £209,000, said the Office for National Statistics (ONS) in the first report from a beefed-up official house price index. This is slightly slower than the 8.5% annual growth rate recorded in March. The new report merges the old ONS and Land Registry house price indices.
Robust house-price growth continues despite political uncertainty surrounding the EU referendum on 23 June 2016 and a number of property tax rises for those buying expensive or buy-to-let homes. But there are sharp differences in prices across the UK.
In London, where house prices are highest, the average price increased by 14.5% to £470,000 driven by an acute housing shortage. In England's North East, where prices are lowest and still below their pre-financial crisis levels, the average rose by 0.1% to £121,719.
House prices in England are underpinned by a serious supply shortage in some areas of the country. The government estimates that around 250,000 new homes are needed a year to meet demand. Yet there were only 142,890 new housing completions in 2015.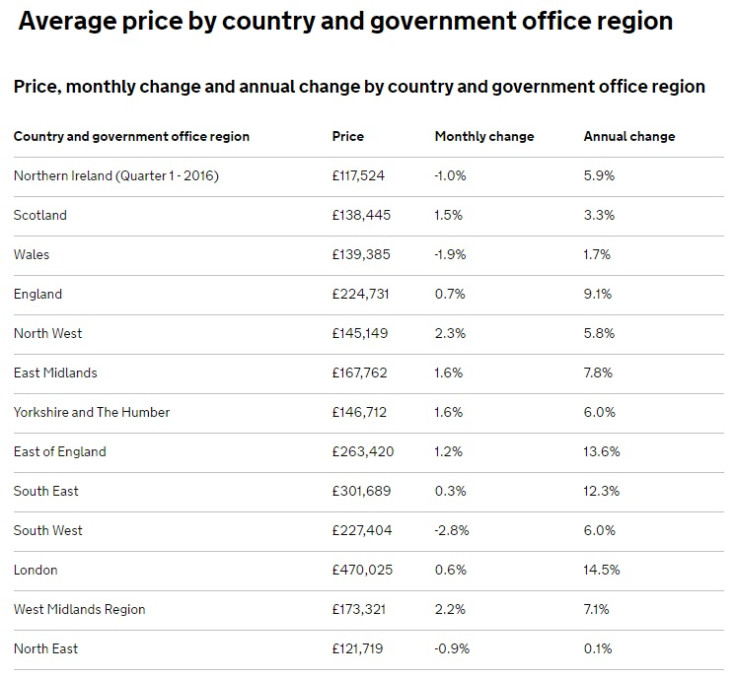 Moreover, demand is fuelled by a recovering economy, low interest rates and government schemes such as Help to Buy and discounted "starter homes" which support first-time buyers into the market. But as prices rise more quickly than incomes, an affordability ceiling may be approaching.
"Given that house price inflation has outpaced wage-growth for a number of years, affordability constraints are likely to dampen market activity in the near future," said Andrew McPhillips, chief economist at Yorkshire Building Society. "In addition to this, a combination of EU referendum uncertainty and turmoil in global markets could weigh on price growth at least in the short term."
"Without fundamental changes to the way we build houses in Britain, further house price rises like the ones reported today are inevitable," said Ian Thomas, co-founder and director of LendInvest, an online property investment firm.
"All of the talk about the Brexit vote and the uncertainty it brings to the property market has merit. But whatever the result, the drastic undersupply of homes will mean that house prices continue to rise, and home ownership moves further and further away from aspiring homeowners."