UK housebuilding slows in first quarter of 2016 as EU referendum looms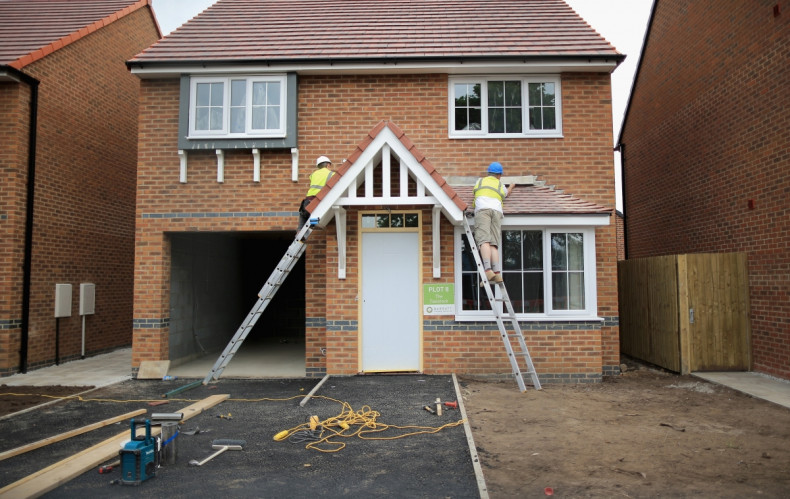 Growth in the construction of new homes, by private builders, dropped to its slowest pace in nearly three years during the first quarter of 2016. A lack of land, planning decisions and nervousness surrounding the upcoming EU referendum are all holding back housing construction, it has been reported on 20 April.
The Royal Institute of Chartered Surveyors (Rics) said, in its UK construction market survey, that during the first quarter of 2016 housebuilding work continued to grow during the first three months of the current year. But only 36% of builders reported a higher workload, the lowest reading since the second quarter of 2013. In the same quarter in 2015, this figure stood at 50%.
Official figures show housing completions picking up markedly in 2015 in England and Wales. The Department of Communities and Local Government (DCLG) said there were 142,890 housing completions in the 12 months to December 2015, a 21% annual increase. But the annual new housing need is estimated to be around 250,000, leaving a serious shortfall which is driving up house prices and rents. The suggestion housebuilding cooled off at the start of 2016 will cause concern among policymakers.
"There is an issue around the availability of land on which new houses can be built, and we would like to see more being done to free up private brownfield sites," said Simon Rubinsohn, chief economist at Rics.
"Our survey tells us that planning delays are one of the biggest barriers to growth in the construction sector... That said, we cannot discount the climate of uncertainty caused by the forthcoming EU referendum. We know that a range of sectors have been affected by these issues as investors look to delay any decisions until a final outcome has been determined, and construction is no exception."
Rics said confidence in the construction sector is also dropping. The survey recorded 55% more construction professionals saying they expect workloads to rise over the coming year, down from 79% a year ago. There was room for optimism on the construction skills shortage, however, which has been hindering work and increasing labour costs. Rics said the latest survey recorded that 41% of respondents expected employment to rise, rather than fall, over the next 12 months.
On 23 June, Britain will vote in a referendum on its membership of the EU with clear uncertainty surrounding the vote. The terms and consequences of a British exit from the EU, dubbed Brexit, are also unclear, causing investors to delay decisions until after the referendum. This is having a dampening effect across the economy, including in the property and construction sectors.