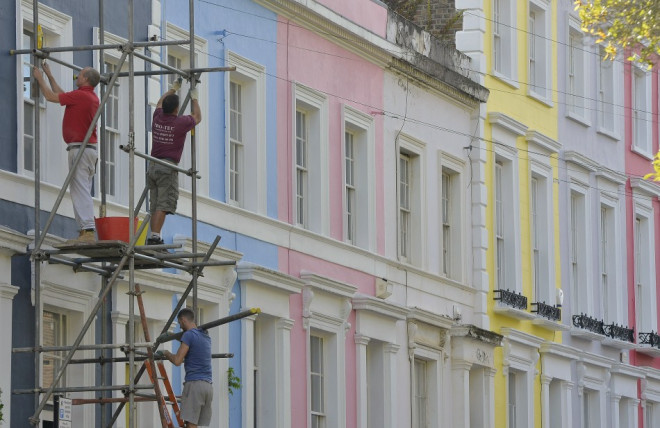 One of Britain's biggest housing associations has scored £75m in financing from HSBC to develop affordable housing in London and the South East of England.
HSBC Corporate Banking Real Estate told IBTimes UK exclusively that L&Q will use the finance package to develop and purchase new property as part of its £2bn (€2.4bn, $3.3bn) development pipeline and growth plans.
"There has been a lot of comment over the difficulty people have getting on the housing ladder in London and the South East, and as such the service that L&Q offers is becoming ever more important," said Andy Armstrong, head of corporate banking real estate for Europe at HSBC.
"L&Q plays an important role in social housing, and is a business which is going from strength to strength. This £75m debt facility we have agreed will enable L&Q to build more homes in and around London, giving families in need of accommodation a viable option. L&Q is a strong business with a very good track record"
L&Q provides homes for people on a range of incomes, including rental and part-ownership schemes, is one of the largest housing associations in the UK. It owns and manages over 70,000 properties in London and the South East.
The bumper financing deal will help L&Q strengthen its 2013 growth plans, which includes completing work on over 3,000 new homes with a further 12,000 homes in the pipeline.
UK Housing Market
The Office of National Statistics (ONS) revealed that the average price of a house hit its sharpest annual increase in nearly four years.
Latest ONS data shows that UK house prices increased by an average of 9.1% in the year to February 2014, up sharply from January's 6.8% rise and the fastest rate since June 2010. The average house price is now £253,000.
Meanwhile, a serious supply shortage has helped to drive up prices.
Government estimates put the number of new homes needed annually in the UK at 290,500 to keep up with demand. But in 2013, just 133,670 new homes were registered by construction firms.
The L&Q financing deal should help to alleviate rocketing housing prices in London and the south east.
Within England, just three of the nine regions have prices at pre-crisis highs – east of England, south east and London.
It is London prices – where the ONS said the average rose by 17.7% to £458,000 – that are distorting the wider picture.