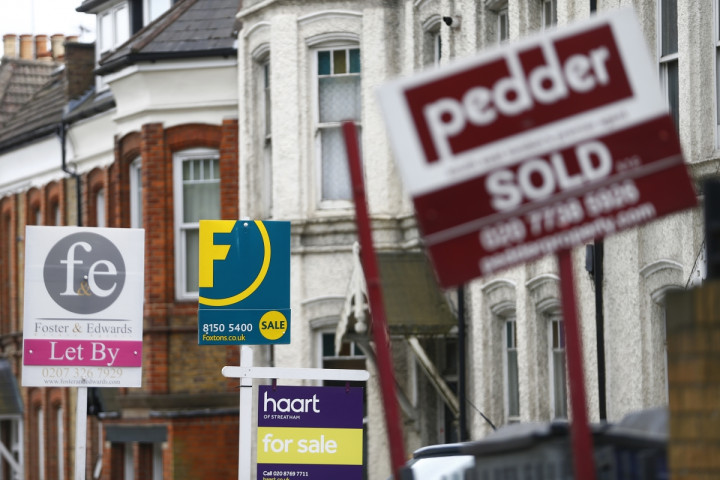 Higher loan-to-value mortgage lending is rising rapidly alongside spiralling house prices in a sign that policymakers were right to tighten the market over fears that some borrowers may be stretching themselves too far financially to buy a home.
In August, there was a 51% leap over the year to 11,300 mortgages approved where the borrower has a deposit of 15% or less, according to a report from chartered surveyor firm, e.surv.
That means higher LTV lending accounts for 18% of mortgage approvals for house purchase, the highest proportion since the outbreak of the financial crisis in October 2008.
House prices have risen sharply off the back of intense demand and a constrained supply of homes. Low interest rates and the recovering economy have made it easier for people to access mortgages.
The Office for National Statistics (ONS) said the average price of a UK home jumped 10.2% over the year to August 2014 to hit £265,000. And the Bank of England's benchmark rate has sat at its all-time-low of 0.5% since 2009, holding down the cost of a mortgage.
To curb the threat of mortgage borrowers taking excessive risks, the Bank of England and Financial Conduct Authority (FCA) have taken steps to tighten the market.
From October, banks will only be able to comprise 15% of their new mortgage lending with loans worth 4.5 times or more of the applicant's earnings.
And borrowers will also be subject to tougher affordability tests, meaning lenders must be stricter in their assessment of applicants' ability to meet repayments in a number of different scenarios, such as higher interest rates or a sudden reduction in income.
"Higher LTV borrowers are a growing presence in the mortgage market, because it remains extremely difficult for borrowers to save for a significant deposit," said Richard Sexton, director of e.surv.
"Prices remain high, interest rates are still stuck at rock bottom, and real wages are only just starting to show signs of creeping back up. The economic recovery may be blazing forward, but many households are still rebuilding their finances after seven years of struggle.
"But the wide range of higher LTV options available to borrowers is keeping the door to the market open to them, helping first-timers in particular to purchase property."