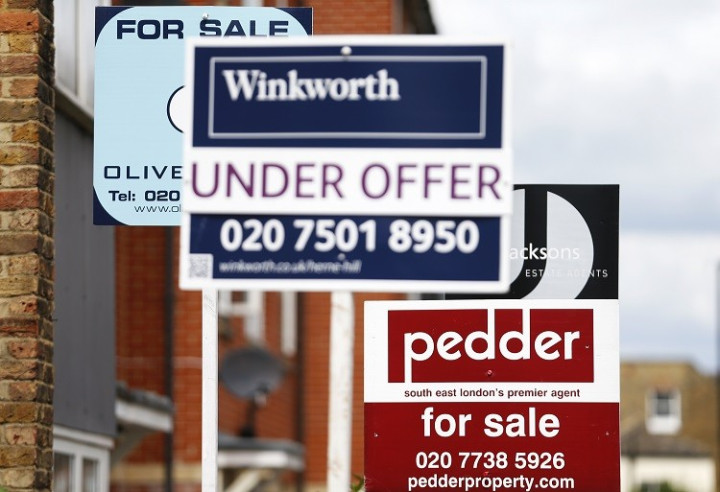 The number of mortgage approvals fell again in May after regulators stepped in to chill the UK housing market with stricter lending rules.
Figures from the British Bankers' Association (BBA), which represents lenders, show there were 65,132 mortgage approvals in May, down from April's 70,294 and well below the six-month average of 75,817.
At the end of April and following a review, the Financial Conduct Authority (FCA) imposed more stringent affordability tests for borrowers in the mortgage market.
This is to keep a lid on riskier mortgage lending as house prices rise and interest rates remain low. Higher house prices mean bigger mortgages are needed.
A low-interest rate environment thanks to the Bank of England's record low 0.5% base rate makes it easier for borrowers to stretch themselves financially and take on larger mortgages – running the risk of defaults when rates eventually rise.
"Our figures indicate that the heat appears to be coming out of the housing market," said Richard Woolhouse, chief economist at the BBA.
"These are the first mortgage approval figures we have seen since the introduction of the Mortgage Market Review, so it is significant they have fallen for the fourth month in a row.
"This is being driven by a drop in remortgaging and people borrowing against the value of their homes."
The average price of a UK house hit £260,000 in the year to April 2014, according to the Office for National Statistics (ONS), after leaping 9.9%.
And interest rates are set to rise in the coming months as the Bank of England considers hiking its base rate amid a stronger economic recovery.
The prospect of a higher base rate is good news for savers, if not mortgage-seekers. Savers have been hammered by ultra-low interest rates since the central bank slashed its key rate in 2009.
May data from the BBA shows a collapse in ISA deposits over the year. Between March and May in 2014, £5.3bn was deposited by savers into ISAs. In the same period a year before, £9bn had been put away.