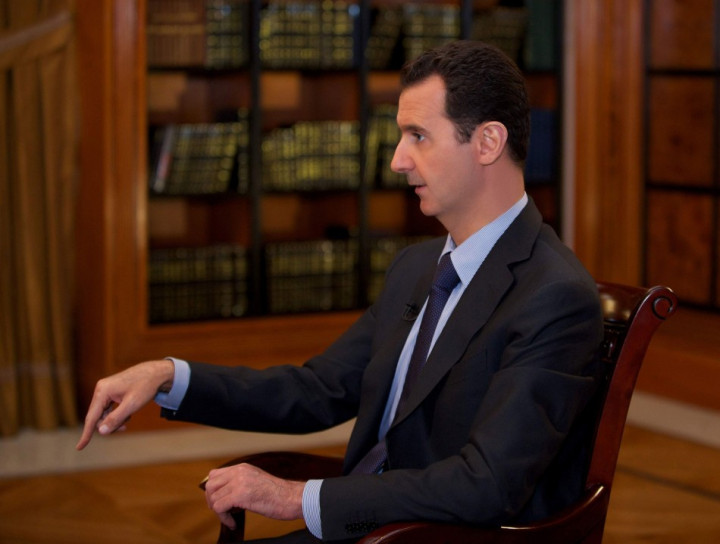 At least 22 people, including 14 children, have been killed in Syrian regime air raids on rebel districts in the northern city of Aleppo, a human rights group has claimed.
The UK-based Syrian Observatory for Human Rights said the air-raids, in the eastern Sakhur, Ard al-Hamra and Haydariyeh districts of Aleppo on Sunday consisted of "explosive barrels" dropped from helicopters, and claimed that others had been seriously wounded by mortar shells.
The Aleppo Media Center, an activist network on the ground, reported several helicopter attacks on rebel areas of the city. Unverified videos have been posted on YouTube of the aftermath of the alleged airstrikes.
The Syrian Observatory for Human Rights is a prominent campaign group against Syrian President Bashar al-Assad, and releases daily casualty figures to the international media. The group of lawyers and other professionals and activists monitor changes to the law and the judicial system, and work to highlight human rights abuses to international organisations such as Amnesty International. They have been working covertly in Syria for a number of years.
Its director Rami Abdul Rahman told Associated Press in Beirut that earlier this week, 28 people had been killed in the town of Adra northeast of Damascus after an attack by an al-Qaida-linked rebel faction on Wednesday.
The dead are thought to be primarily members of President Bashar al-Assad's minority Alawite sect, as well as a few Druse and Shiite Muslims. All three sects largely support Assad in the fight against mainly Sunni rebels. Once Syria's economic hub, Aleppo has suffered massive destruction since a rebel offensive in July last year.