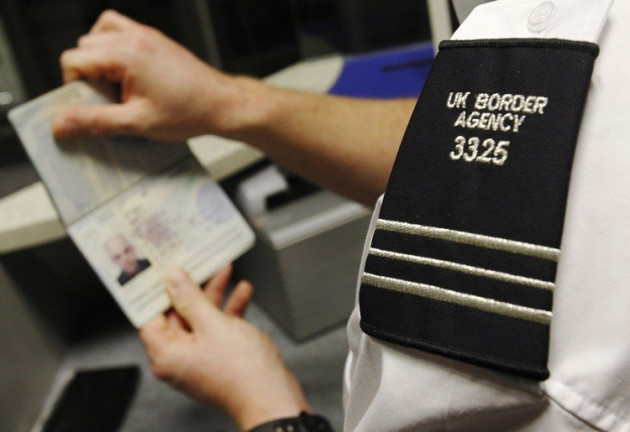 Immigration from the European Economic Area has benefitted the British economy, according to an academic study.
Research by University College London (UCL) found that from 2001 to 2011, immigrants from EEA countries - which includes those in the European Union, as well as Norway, Liechtenstein and Iceland - made a net fiscal contribution of £25bn (€29.7bn, $40bn).
Much of the debate around the UK's membership of the EU, which will be subject to a 2017 referendum if the Conservatives win the next general election, has been around migration because of the free movement of labour policy across the region. The UK has seen a large number of European immigrants - around 1.5 million - enter the country since 2000.
"Our analysis thus suggests that - rather than being a drain on the UK's fiscal system - immigrants arriving since the early 2000s have made substantial net contributions to its public finances, a reality that contrasts starkly with the view often maintained in public debate," said the study by the UCL's Centre for Research and Analysis of Migration.
"This conclusion is further supported by our evidence on the degree to which immigrants receive tax credits and benefits compared to natives."
The study noted that, since 1999, the fiscal contribution by EEA immigrants "has been consistently positive and remarkably strong," adding that from 2001 to 2011 they put in 34% more to the UK system than they took out.
It also said there is more work to be done in looking at remigration - those who leave again.
"For instance, if immigrants tend to return to their country of origin after reaching an individual career peak, it would bring additional relief to the UK's fiscal system," said the study.
"Another important question is whether it is immigrants who perform very strongly or those whose contributions fall below average that are the most likely to remain. This is an important issue to be addressed in future work ... but certainly an exciting future research area."
Critics of the wave of immigration from Europe argue that it costs native Britons jobs and drives down wages, but proponents say they help pay for vital public services through taxation and plug the country's skills gap.