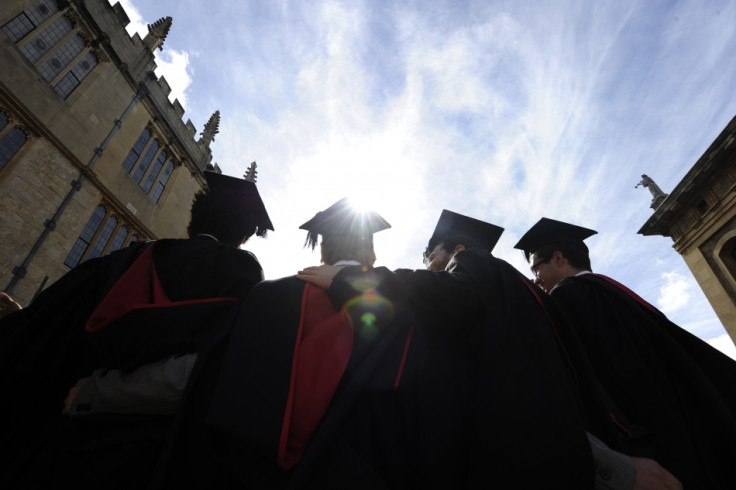 The government has defended its student immigration crackdown policies saying they will not stop genuine students who want to pursue education in the United Kingdom.
As many as 70 heads of various universities have told the government that the changes in the student visas will affect the UK's economy and could cost billions of pounds a year.
Responding to the education heads, Immigration Minister Damian Green said: "There is no limit on the number of genuine students who can come to the UK and our reforms are not stopping them. But we are determined to prevent the abuse of student visas as part of our plans to get net migration down to the tens of thousands," reported ITV news.
According to the report, Green said: "Students coming to the UK for over a year are not visitors. Numbers affect communities, public services and infrastructure."
Green also pointed out that the changes in the student visa policies were widely appreciated by University UK saying the changes will allow British Universities to remain in the forefront of international education.
The immigration policies could harm the country's economy badly, wrote the heads of 68 British universities.
British universities have been a favourite destination for one in 10 foreign students who study abroad.
This is generating around £8 billion a year in terms of tuition fees alone and which may increase to £17 billion by 2025, according to the educational heads' projection.
Strict policies introduced by Cameron's coalition government could drive away students to other destinations like the US, Australia and Germany, they said.
The letter has been signed by the Chancellor of St Andrews University Sir Menzies Campbell, the chancellor of the University of Leeds Lord Melvyn Bragg and the chancellor of the University of Hull Virginia Bottomley.
Recent policy changes include a prohibition on bringing a dependent along with an international student unless he or she is also enrolled in a postgraduate course.
Under another change, non-EU students cannot apply for post-study work visas after their British graduation, leaving scores of Indian and Chinese students disappointed.
The annual net immigration is currently 250,000 against the target set by the government of 100,000 people a year, according to the latest figures quoted by the BBC .