The Britain's industrial output experienced a major decline in almost a year in February, confounding previous upbeat private-sector surveys and signalling doubt on the UK's economic recovery.
U.K.'s seasonally adjusted index of production dropped by 2.3 percent in February 2012 compared to the same period a year ago, this is the 12th consecutive fall comparing the month with February 2011, the last rise was in February 2011, which was the 12th consecutive increase, according to the latest data released by Office for National Statistics (ONS).
Economists forecasted a growth of 0.1 percent on monthly and yearly basis, but some have questioned the official data.
Whereas, the seasonally adjusted index of production rose by 0.4 percent in February 2012 when compared to January 2012.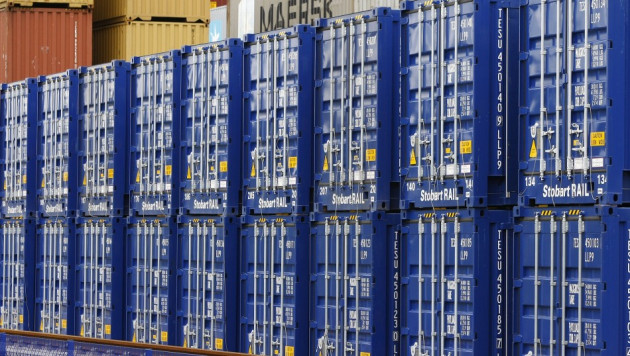 Mining and quarrying, gas and electric, water supply and sewerage increased by 3.8 percent, 6.1 percent and 1.3 percent respectively. These rises were partially offset by a fall in manufacturing of 1.0 percent.
"February's terrible industrial production figures put something of dent in hopes of a decent increase in GDP in the first quarter. Manufacturing output fell by a whopping 1 percent on the previous month, while January's increase was also revised to a fall. Output has now fallen in four of the last five months, in contrast to the expansionary picture painted by the surveys. Industrial production will still fall by less in Q1 than in Q4, and overall GDP will probably still be positive. Nonetheless, hopes that manufacturing could help to drive a strong and sustained recovery in the economy are rapidly fading," said Samuel Tombs, Economist at Capital Economics.
The seasonally adjusted index of manufacturing fell by 1.4 percent in February 2012 compared to February 2011, whereas, the index fell by 1.0 percent between January 2012 and February 2012.
The ONS also revised down January's 2012 manufacturing figures from a rise of 0.1 percent to a fall of 0.3 percent.
"They were a strange set of numbers. We thought there would be an energy-led bounce, but not quite on this scale as it were. Obviously the weakness in manufacturing is a big surprise. It looks fairly broad-based in terms of sectoral, industrial breakdown. It doesn't feel right - the 1 percent fall in manufacturing. It looks anomalous, it doesn't really go with the big grain of the surveys. Although the numbers have been a bit erratic on a month-to-month basis, there was no obvious reason why it should fall very sharply. This shouldn't throw any real spanner in the works, it isn't going to prompt people to change GDP forecasts," said Ross Walker, Economist at RBS to Reuters.