UK Islamic Charity Faces Anti-Semitism and Homophobia Probe
The Charity Commission has launched an investigation into the Islamic Education and Research Academy over 'regulatory issues'.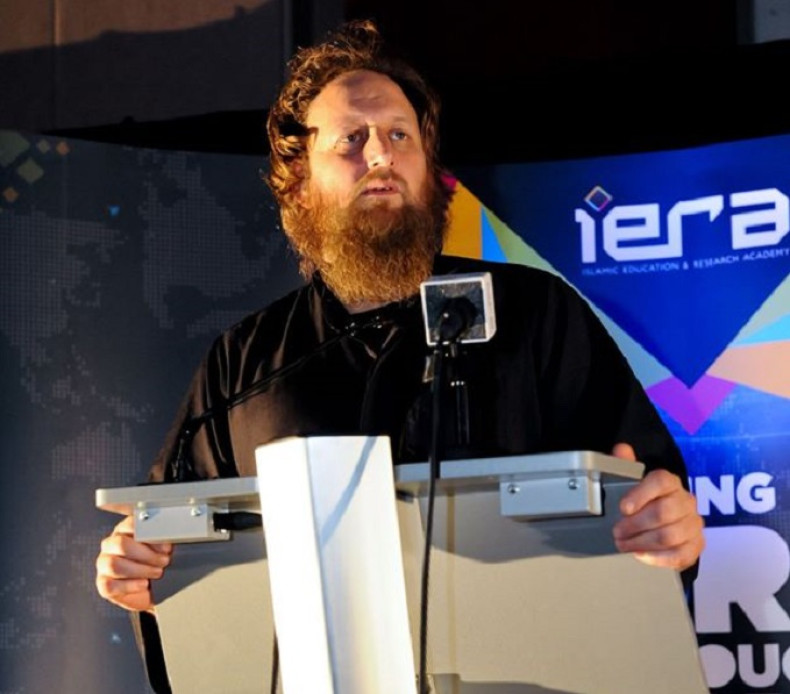 A leading Islamic charity in the UK is being investigated amid allegations that it promotes anti-Semitism and has called for gay people and adulterers to be stoned to death.
The Charity Commission has launched an inquiry into the London-based Islamic Education and Research Academy (iERA) over a number of "regulatory issues" relating to its organisation and how it chooses its speakers and preachers.
One of the organisation's founders, Muslim convert Abdur Raheem Green, has been caught on camera preaching at Hyde Parker Corner, calling for a Jewish man to be removed from his sight.
"Why don't you take the Yahoudi [Jew] over there far away so his stench doesn't disturb us?" he is heard saying.
According to a report by the Council of Ex-Muslims of Britain (CEMB), an organisation set up to combat Islamist extremism, Green described gay people as "vile" and "evil" in a 2006 internet posting, and suggested that women who commit adultery should be punished by a "slow and painful death by stoning".
The iERA, which says that it works with two major British charities including Age UK, lists among its advisers Bilal Philips and Dr Zakir Naik, who were both banned from entering the UK by Home Secretary Theresa May because of their extremist views.
The Charity Commission first became concerned about the iERA after reports emerged that it imposed gender segregation at its university campus meetings – a move that led to the organisation being banned by the University of London.
The commission has likened its investigation to a police inquiry. "The inquiry was opened following a records inspection at the charity's premises in January 2014," it said in a statement.
"The inquiry is examining the decision making of the trustee body, specifically its due diligence and monitoring of speakers, various payments to trustees and a former trustee, and its relationship with the connected company, Islamic Education and Research Academy Limited."
Maryam Namazie, of the CEMB told The Telegraph that the iERA should be stripped of its charitable status.
"Clearly the Islamist far-right should not be granted charitable status, but instead classified as a hate group perpetrating hate against gay people, ex-Muslims, women, Jews, non-Muslims and the majority of Muslims who do not subscribe to their values," she said.
The iERA, which said it has also worked with Great Ormond Street Hospital, issued a statement saying that it was cooperating with the commission's statutory inquiry.
"Although iERA does not see the reason for a formal investigation, they are fully supporting and assisting the Charity Commission's formal inquiry," the organisation said. "iERA considers to have willingly complied with the statutory case demands and already clearly articulated any discrepancies to the commission."