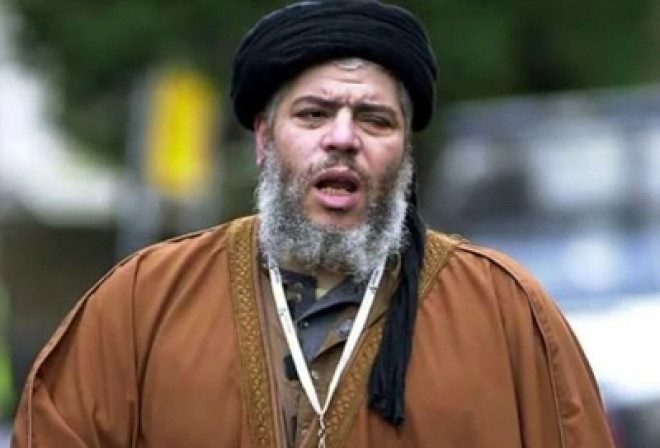 London-based Imam Abu Hamza, known for his hate sermons, has been convicted by a New York court after a five-week trial. He has been found guilty of abetting terrorism on 11 charges, and faces life term in a US prison.
The Islamist cleric was charged with organising hostage-taking in Yemen in 1998 by providing satellite phone and instructions to militants which resulted in the death of four tourists, including three Britons, who had been taken captive.
He was also accused of assisting al-Qaida by sending an associate to Afghanistan. Another charge against him related to sending money and two volunteers to start a terrorist training facility in Oregon.
A jury comprising eight men and four women pronounced the guilty verdict on Hamza after deliberating on the charges for two days.
The Imam was extradited from the UK to face trial in America in 2012 after he was imprisoned for seven years for his inflammatory speeches.
This is US attorney Preet Bharara's second terrorism conviction in three months.
"The defendant stands convicted, not for what he said, but for what he did," said Bharara.
"Abu Hamza was not just a preacher of faith, but a trainer of terrorists."
The Imam's defence is likely to appeal as they say that the verdict was based on provocative language and his comments on matters not directly related to the case.
"Bin Laden, al-Qaida, 9/11, World Trade Centre, USS Cole - all those things which our client was not charged with specifically, they played much more of a role than we believe it should have," his defence lawyer Jeremy Schneider said outside the court.
Another lawyer of his, Joshua Dratel, claimed that the court had reached a conclusion too fast, reacting emotionally to his language rather than noting the facts.
"This is what we feared, that there would be no deliberations at all, essentially," Dratel was quoted as saying by Reuters. "Beliefs are not a crime."
New Zealander's Testimony
However, evidence was also heard from one of the 16 westerners taken hostage in Yemen by Islamist militants in 1998 who claimed Hamza was involved in the hostage operation.
The New Zealander, Mary Quin, who gave evidence, narrated how she survived and later travelled to visit Hamza at the mosque in London where he preached.
She secretly recorded a conversation with Hamza in which he said killing civilians was justified in defence of Islam and answered "yeah, perhaps" when she asked if he had given mobile phones to militants.
Hamza denied sending anyone to Afghanistan or Oregon, but said that he was involved in kidnapping later, to negotiate a resolution. But prosecutors presented evidence that he had a talk with militants one night before the tourists were kidnapped, and that the two Oregon terrorists testified having being sent by him.
His birth name is Mustafa Kamel Mustafa, and he migrated to Britain from Egypt in 1979. He had lost his eye and hands in an accident in Pakistan when volatile chemicals used in road construction exploded, leaving him badly injured.