UK labour market facing 'rocky period' as economy loses steam
EY Item Club expects UK unemployment rate to climb to 5.4% in 2018 from 4.8% this year.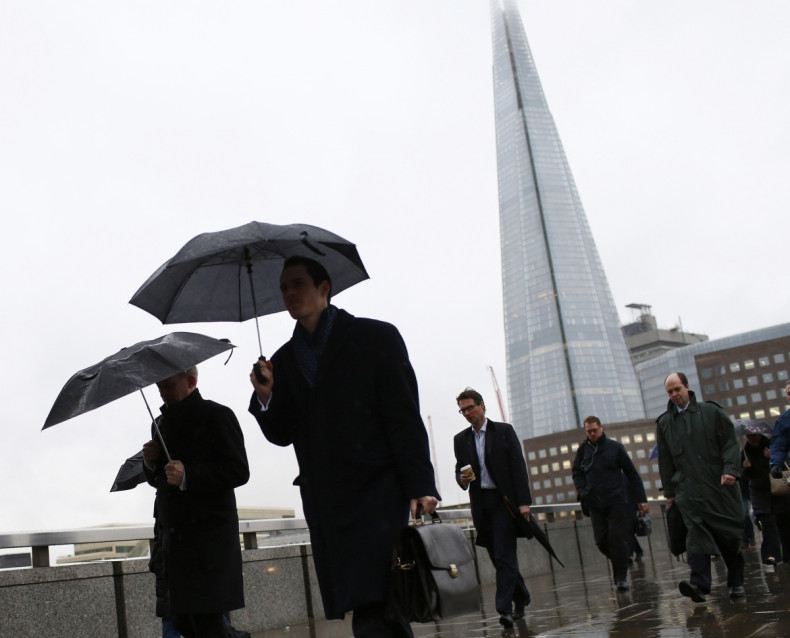 Employment levels in the UK may decline for the first time in nearly a decade in 2018 as a result of a slowing economy and stagnant wage growth, the EY Item Club has warned.
The think tank expects the unemployment rate to rise from 4.8% this year to 5.4% in 2018 and 5.8% in 2019.
It said the UK economy had held up better than expected since last summer, but that there were signs of a slowdown, especially in the consumer sector.
The number of people at work in Britain is forecast to rise by 0.6% this year, before falling 0.1% in 2018. Employment has recorded seven consecutive years of positive growth since contracting during the financial crisis in 2009.
"The UK labour market is set to face a rockier period over the next few years with unemployment rising as the consequences of a slowdown in economic growth bite and pay growth remaining subdued," the EY Item Club said.
Wage growth is expected to hover around 2.75% through the next three years, well below the pre-financial crisis norm.
Martin Beck, senior economic adviser to the EY Item Club, said: "The UK labour market may be starting to become a victim of its own success.
"As the proportion of people in work has climbed ever higher, firms may have found it more difficult to fill vacancies, resulting in greater utilisation of the existing workforce and slower jobs growth."
The UK's unemployment rate stood at 4.7% in April – the joint-lowest level recorded since mid-1975.
Rising inflation and slowing wage growth are expected to squeeze consumers' pockets over the coming year.
"Rising employment and falling unemployment have yielded a record low jobless rate, but this has yet to translate into any meaningful boost to pay growth," Beck said.
"In explaining this, a shift towards less secure and, on average, less well-paid, part-time and self-employed jobs may have dampened workers' willingness to push for higher wage demands."