Every year for the past 20 years, the American Society of Civil Engineers (ACSE) has been issuing its annual infrastructure report card. Its 2017 instalment points to an $836bn (£648.75bn) backlog of road and bridge infrastructure capital needed to maintain and improve current conditions and alleviate traffic congestion.
Of course, for US President Donald Trump, who likes to do things 'bigly', nothing short of $1tn would do to make American highways great again. Even Senate Democrats, vehemently opposed to most things Trump says, support him on infrastructure spending.
However, despite Trump's pledge, most analysts expect little progress at the federal level. In light of stagnant federal funding and limited capacity for US states to increase spending, toll roads will play an increasing role in addressing the funding gap for road and bridge infrastructure, according to Moody's.
Political hot potato?
Given that Americans consider driving to be quite literally a right of way, asking them to fork out more in an age of austerity could give Trump another political headache, as Moody's projects there to be more toll roads, increased tolling in areas with existing traffic congestion, and growing economies, population and per capita income.
Maria Matesanz, senior vice president at Moody's, says: "We expect no significant increase in federal funding given the recent lack of political will and the depleted state of the Federal Highway
Trust Fund."
The problem is that US states have already taken on a larger share of the infrastructure burden and are allocating more of their total budgets to roads and bridges. Forty states have increased their gasoline taxes since 1993, the last time that federal gasoline rates went up. Few drivers have noticed of late, given the lower price of oil.
In sheer toll charges terms, revenues have increased faster than state fuel taxes or motor vehicle fees as a source of transportation funding. In 2015-16, toll road operating revenues increased by 8.5% compared to 2014-15, while state fuel and motor vehicle taxes increased by 6.4% over
the same time period.
Want better roads? Pay more
Southern and western states, most of which voted for Trump in 2016, account for nearly 81% of the total new toll road mileage built since 2005, according to Moody's, which rates around $120bn of debt among 52 US toll roads, including privately managed toll roads and projects.
"Most of the new toll roads built since 2005 have been in areas with rapid population and employment growth where congestion already exists," says Matesanz.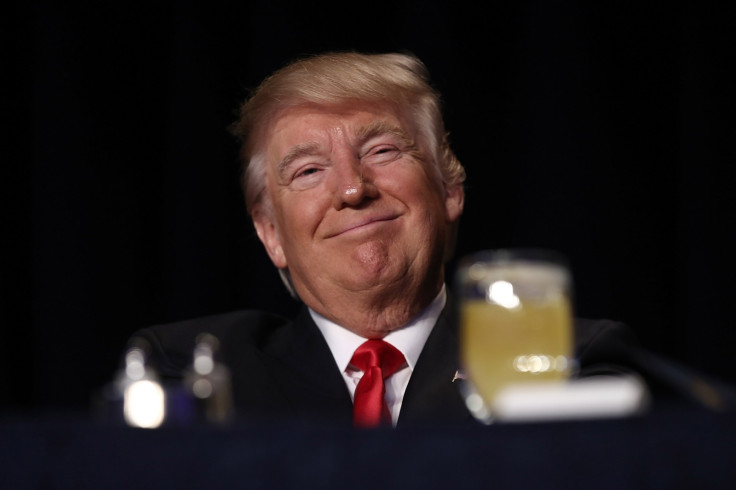 Michael Smith, partner at global law firm Baker & McKenzie, says 'how' you fund infrastructure matters, but the 'why' need not be hushed up as general taxation can only pay for it up to a certain point.
"The driving public might subconsciously assume good roads and highways infrastructure as their right of way as taxpayers, and complain about the way things are when it falls short of their expectations, but roads aren't free," he says.
"Whether you raise funding through toll roads, or raise it through taxes, or at some point in the future via artificial intelligence platforms that monitor miles driven by every car driven in every state – in some way drivers will have to pay more."
Furthermore, technology has changed the inefficiency of tolling. Toll operators are going digital and are less intrusive, and sensors collected charges in many cases, with the driver not having to stop a physically manned toll counter. "Ultimately, those states willing to pay for their roads will have better economic performance."
Cut red tape, spend wisely to make American highways great again
Throwing money at a problem is one thing, deploying that capital wisely and efficiently is quite another. Smith, who has provided legal counsel on projects as diverse as the Indiana Toll Road, Midway Airport and Port of Detroit, says talking about cost and politics associated with it oversimplifies the problem facing US infrastructure.
"You can talk billions and trillions, the key focus for policymakers should be on building roads more cost effectively – so you get more roads for the same amount of money via economic efficiency and less red tape."
A cursory examination of the reasons why the US has an infrastructure backlog often leads to a regulatory environment that adds layers of complexity and time costs.
"When you have federal, state and county authorities, oversight agencies all intervening on applications for big ticket projects, it adds delays that key pieces of infrastructure should not be subject to.
"We need to reduce regulatory processes, make governments consolidate their authority into a single voice, as is the case in Canada. That'll reduce the cost, we'll have better roads and build more per dollar."
Instead, Smith says the reality is that people use the regulatory environment to attack projects, not for the reason the regulation was passed for, but to stop a project from going forward.
"People think if they can delay a project for five to six years, they can wipe that project out. That raises the cost dramatically. It's that dynamic that needs to be attacked. It's not a 'spending' problem, it's a 'cost' problem!"