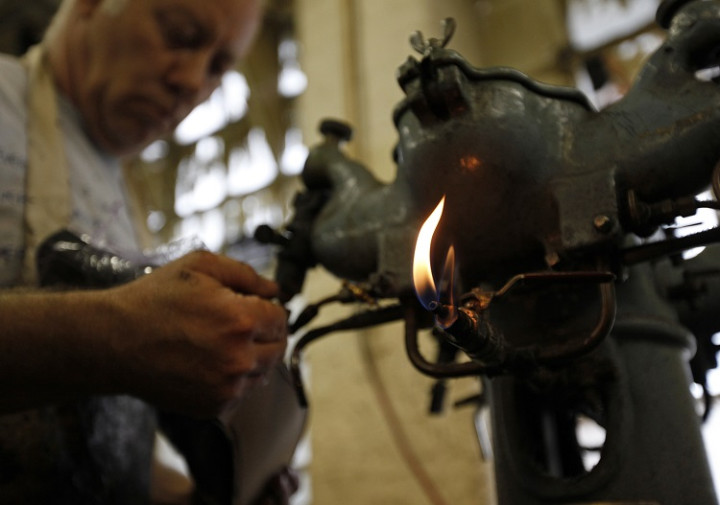 Britain's manufacturers are still too cautious about investing in new plants and machinery to boost output despite the economic recovery, according to an industry group.
EEF, the manufacturers' organisation, said in a report with Lombard Asset Finance that most manufacturing firms were maintaining or increasing their spending on these areas, but only at moderate levels and mostly to replace obsolete technology.
Instead manufacturers are pumping their money into staff training, marketing and research and development.
The UK economy is set to grow by the fastest rate in the developed Western world in 2014. The Bank of England forecasts a growth rate of more than 3%. Chancellor George Osborne wants economic growth to rely more on trade and manufacturing rather than household consumption.
But a strong pound and on-going financial weakness in key trading partners' economies, such as the eurozone, have hindered this ambition.
"Making progress towards better balanced growth remains a top economic priority and investment by manufacturers is, and must continue to be, a contributor to this process," said EEF Chief Economist Lee Hopley.
"However, we're not yet seeing the step change in investment plans we need. Plans continue to be held back by uncertainty, resources and factors that tilt the decision in favour of other locations.
"The planned growth in investment in a range of business areas is welcome, but industry and government policies need to be striving for more."
Richard Hemsley, managing director at Lombard, said that following the sharp fall in capital investment during the recession, it is "great to see a more positive picture now emerging".
"Although it appears that manufacturers are taking a somewhat cautious approach, they are also feeling bolstered by a growing confidence in the economic climate," he said.