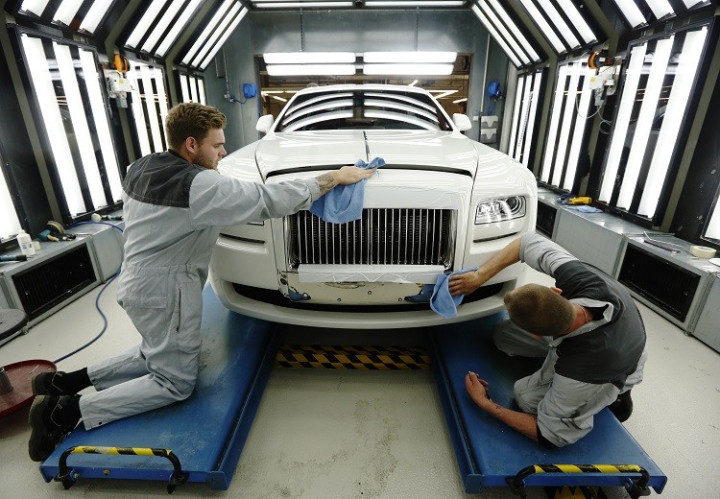 Britain's manufacturers again saw solid expansion in activity during September, seeing the sector to its strongest quarterly performance since the first three months of 2011 after a strident performance in July and August.
Markit's purchasing managers index (PMI) for UK manufacturing recorded 56.7 in September, down slightly from August's two-and-a-half year peak of 57.1, but well into growth territory as employment soared, and production and new orders remained buoyant around the previous month's highs.
It is the latest positive number in what has been a strident third quarter for the UK economy, which appears to have finally started a long-awaited recovery from the post-financial crisis slump
"UK manufacturing continues to boom, adding to the flow of upbeat data which suggest that the economy is growing faster than almost anyone expected," said Rob Dobson, senior economist at survey compilers Markit.
Sasha Nugent, Caxton FX analyst, noted that the manufacturing PMI reading "came in below expectations, and highlights that the UK still needs to iron out some creases in the recovery."
"However the reading was still firming in expansionary territory and therefore is unlikely to dampen positivity around the UK outlook," she said.
"Construction and Services PMI figures for the UK will be released this week also and the market will be watching that closely."
The UK economy grew by 0.7% in the second quarter, following 0.3% expansion in the opening three months. A number of leading economic forecasters have lifted their growth estimates for the UK, including the Bank of England, OECD and IMF.
However, while headline output numbers are improving there continues to be a painful wages decline as price inflation outstrips pay growth, long-term and youth unemployment continue to blight parts of the country, and a housing crisis intensifies as demand lifts and supply remains sluggish.
The OECD also noted that while the UK's recovery is encouraging, it could be blown off course by unresolved reforms to Europe's temperamental financial system and the shock to global markets when the US Federal Reserve eventually tapers off its massive $85bn a month bond-buying stimulus programme.