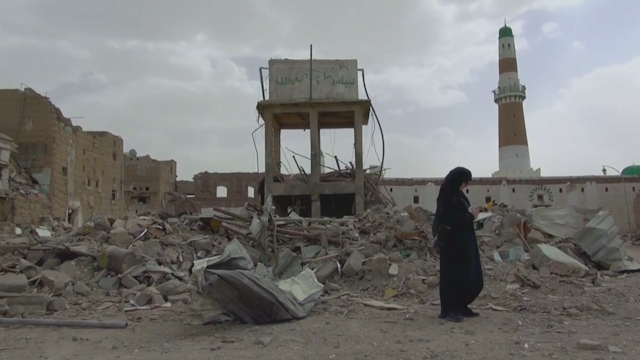 A British government minister reportedly told Saudi Arabian officials they were not publicising their human rights successes well enough as ties between London and Riyadh came under further scrutiny over UK arms sales to the kingdom.
The Independent reported that Tobias Ellwood, the Foreign Office minister for the Middle East, was among delegates addressing Saudi Arabia's National Society for Human Rights in Riyadh.
During the visit, which was not publicised by the Foreign Office, Ellwood was told that Saudi Arabia had introduced reforms, such as allowing women to vote in municipal elections.
In response, the paper said he had told his hosts that they needed to improve the way they promoted their human rights successes, according to people present at the meeting, an opinion which was picked up local media. The daily newspaper Al Watan reported: "Tobias Ellwood revealed the ignorance of the British to the notable progress in Saudi Arabia in the field of human rights...[that] has been obscured."
It comes after the outcry following Saudi Arabia's execution of 47 people in January and controversy over its military campaign in Yemen. Other cases in the kingdom condemned by rights groups include that of Raif Badawi, the writer sentenced to 10 years in jail and 1,000 lashes for promoting free speech, and Ali al-Nimr, who was sentenced to death at the age of 17 for taking part in a pro-democracy protest.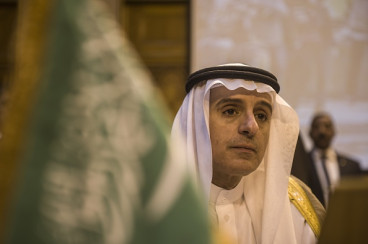 Amnesty International UK's head of policy and government affairs Allan Hogarth told the Independent: "As Tobias Ellwood must surely realise, there's one very easy way for Saudi Arabia to gain a better human rights reputation and that's by genuinely reversing the ongoing crackdown."
While the newspaper reported that a Foreign Office spokesman had strongly denied Ellwood had used those words and insisted that British human rights concerns were raised in Riyadh, pressure is building on prime minister David Cameron who has been urged to suspend all arms sales to Saudi Arabia.
There are growing fears that British-made weapons may have been used to bomb hospitals, schools, markets and other civilian targets in Yemen.
Labour leader Jeremy Corbyn and Shadow Foreign Secretary Hilary Benn have written to Cameron demanding to know whether UK personnel on the ground have seen evidence of strikes that could have breached international humanitarian law.
A United Nations report obtained by The Guardian said the Saudi-led bombing campaign in Yemen had involved "widespread and systematic" targeting of civilians "in violation of international humanitarian law".
On Wednesday (27 January), the International Development Committee heard evidence from UNICEF, Oxfam, Save the Children and SaferWorld, that the UK's role as an arms exporter to Saudi Arabia risked undermining humanitarian work in Yemen, to which the Department of International Development (DFID) has committed £85m.