Controversial British prime minister Boris Johnson is of Turkish heritage. His paternal great, great grandfather, Ali Kemal, who fled to England in 1912, was a Muslim Turk.
Johnson even seems to have inherited his famous blonde mane from his Turkish forebears. He can trace his roots to the farming village of Kalfat 100 km (62 miles) north of the Turkish capital, Ankara.
Even before Johnson became famous, his family was known in this village as "Sarioglangiller," which translates into, "of the family of the blonde boy."
Given all this, one is hard-pressed to explain Johnson's Islamophobic remarks extending back decades.
Johnson is now being taken to task by a Sikh Labour member of the British Parliament, Tanmanjeet Singh Dhesi, and is being asked to apologize for offensive remarks about Muslim women and their burqa, which he wrote about in 2018 in the Daily Telegraph.
In this opinion piece, Johnson wrote about Denmark's ban on Muslim women wearing the burqa in public. He found this head-to-toe garment "oppressive."
"If you say that it is weird and bullying to expect women to cover their faces, then I totally agree," wrote Johnson. "I would go further and say that it is absolutely ridiculous that people should choose to go around looking like letter boxes."
He also said that if "a female student turned up at school or a university lecture looking like a bank robber" he would ask her to remove it to speak to her.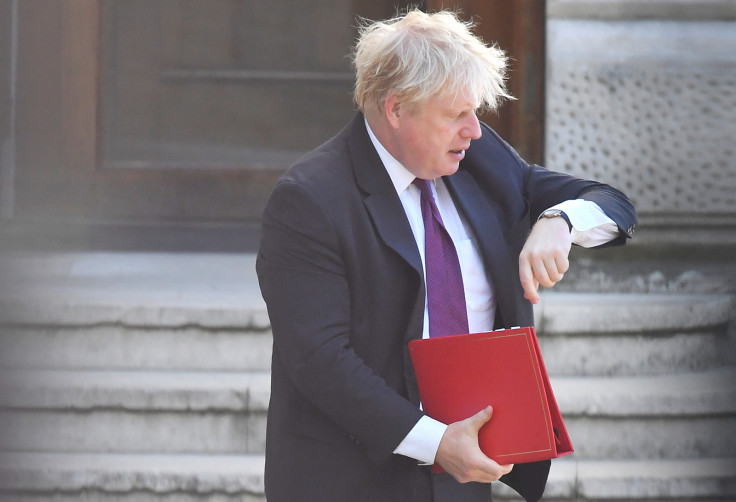 Dhesi attacked Johnson for the disparaging burqa comments during Johnson's first formal question-and-answer session before Parliament on Wednesday. He demanded Johnson apologize for these "racist" remarks.
"When will the prime minister finally apologize for his derogatory and racist remarks?" asked Dhesi to cheers from his fellow MPs.
"Mr. Speaker, if I decide to wear a turban or you decide to wear a cross or he decides to wear a kippah or a skullcap or she decides to wear a hijab or a burqa, does that mean that it is open season for right honorable members of this House to make derogatory and divisive remarks about our appearance?" Dhesi went on to say.
"For those of us who from a young age have had to endure and face up to being called names such as towel head or Taliban, or coming from bongo-bongo land, we can appreciate full well the hurt and pain felt by already vulnerable Muslim women when they are described as looking like bank robbers and letterboxes."
Johnson responded to Dhesi's harangue by saying his article was a "strong liberal defense" of "everybody's right to wear whatever they want in this country."
"We truly reflect modern Britain," he said, over jeers from opposition lawmakers.
Referencing his Muslim blood, Johnson said he was speaking as someone with Muslim ancestors and Sikh relatives. He also claims his cabinet is the most diverse in Britain's history.
This article first appeared in International Business Times US Edition.