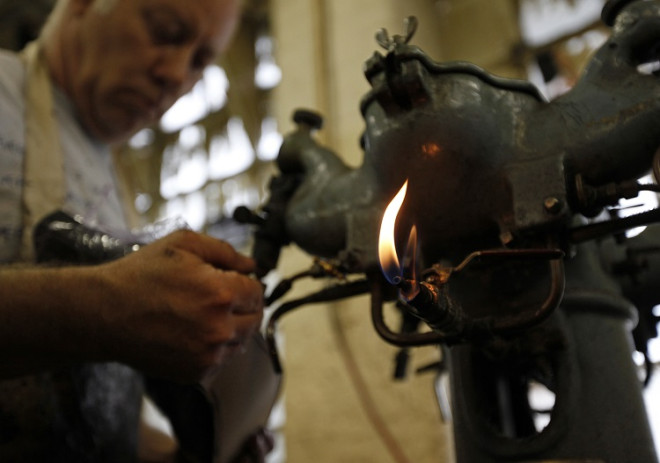 Surging confidence among Britain's manufacturers about the economic recovery led to the biggest rise in optimism for four decades, according to a leading survey.
In its industrial trends survey for the three months to April 2014, the Confederation of British Industry (CBI) said the balance for optimism hit +33% - the highest since 1973.
The bounce in confidence comes as the International Monetary Fund (IMF) predicts the UK will have the fastest growing Western economy in 2014, with GDP expanding by 2.9%.
And it will ease Chancellor George Osborne's concerns about the UK recovery being too weighted towards consumption and the housing market rather than manufacturing and trade.
"Our industrial base is seizing a bigger role in the UK's economic recovery, with output, orders and hiring all on the up," said Katja Hall, CBI chief policy director.
"There are still bumps in the road ahead, with only a tepid recovery likely in the eurozone, the pound creeping higher and a rapidly evolving situation in Ukraine.
"However, expectations for growth in the coming three months are positive and manufacturers plan to significantly ramp up investment in the year ahead."
Over 400 manufacturers were surveyed by the CBI between the end of March and early April.
Weak demand for UK exports amid economic and financial woe across world economies has hurt manufacturers in recent years.
Moreover, Bank of England policymaker Charlie Bean has warned that the strengthening pound – which has hit highs against the euro and dollar – will weigh further on demand for exports.
But the government has sought to help manufacturers manage down their spiralling energy costs, a significant issue for firms that rely heavily on machinery.
In his 2014 Budget, Chancellor George Osborne unveiled a package of support worth £7bn for manufacturers, including a freeze on a green levy added to bills and exemptions for some energy-intensive firms from green taxes.