UK remains 'highly attractive destination' for Indian investments despite Brexit
Around 800 Indian firms had operations in the UK in 2016 with combined revenues of £47.5 bn.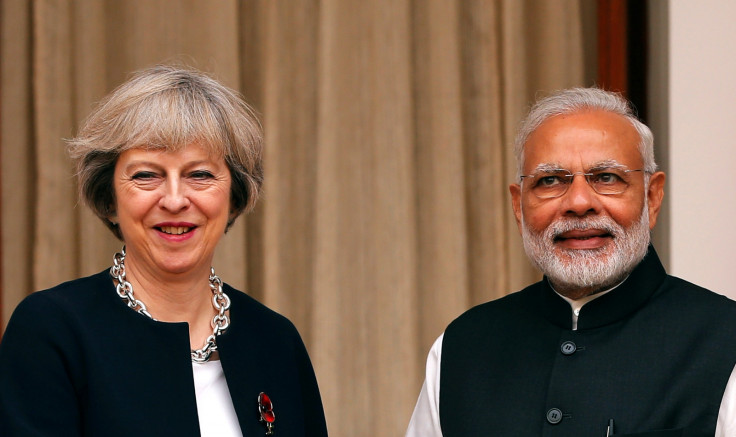 Indian companies operating in the UK continued to flourish last year despite concerns over Brexit, a fresh study has suggested.
Around 800 Indian firms had operations in Britain in 2016 and recorded combined revenues of £47.5bn ($61bn), according to business and financial adviser Grant Thornton.
The study, which tracks businesses with annual revenue growth of 10% or more, found that the 55 fastest growing companies achieved an average growth rate of 31%.
Some 23 of the 55 companies were new entrants in the 2016 list, with technology and telecoms, and pharmaceuticals and chemicals firms featuring prominently.
Nearly half of the 55 fastest growing companies were based in London.
Overall, Indian companies employed almost 110,000 people in the UK and had a combined capital expenditure of £4.3bn last year.
Anuj Chande, head of South Asia Group at Grant Thornton, said: "Whilst it is still too early to predict what impact Brexit will have on the UK's attractiveness as an investment destination for Indian companies, the many advantages the UK can offer are not set to disappear.
"Yet the UK must not take the presence of Indian companies for granted. In the years ahead, as the Indian economy develops to become one of the largest and most powerful in the world, the opportunities to boost investment into the UK will grow.
"To realise these opportunities the UK must ensure that, as it attends to its relationship with the wider world post Brexit, it protects and promotes the factors that make it such an attractive destination for Indian investment."
Britain has long been the top European destination for foreign direct investment from India – nearly half of the 845 FDI projects made by Indian firms in 16 European countries since 2003 have been in the UK.
Director of the Confederation of Indian Industry Shuchita Sonalika said the number of people employed by Indian companies in the UK is likely to be higher than the estimated 110,000, as the report only tracks companies set up as subsidiaries and not those that were set up as branches.
"While IT and telecom sector retains the largest composition, we are seeing greater influence of pharmaceuticals, business services, financial services, engineering and energy sectors," she added.
© Copyright IBTimes 2023. All rights reserved.