Chancellor of the Exchequer Phillip Hammond is leading a trade delegation to India this week, the HM Treasury announced on Sunday (April 2).
The trade delegation would visit Delhi and Mumbai as a key feature of the annual UK-India Economic and Financial Dialogue. The visit signifies the UK's determination in building a "Global Britain" after Theresa May invoked Article 50 to withdraw from the EU on March 29.
The delegation will include Bank of England (BoE) governor Mark Carney, Commercial Secretary Baroness Neville-Rolfe, and International Trade Minister Mark Garnier. Prominent individuals from the financial services and fintech sectors will also be part of the delegation.
Hammond expressed interest in assisting Indian Prime Minister Narendra Modi in achieving his Make In India mission, which was initiated in September 2014 to encourage foreign investments within the South Asian nation, and transform it into a global manufacturing hub.
"As we leave the EU and embark on an exciting new phase of our economic history, looking to boost our trade and investment beyond the borders of Europe and strengthening our relationships with the world's most vibrant economies is more important than ever," Hammond had earlier said.
"The UK is perfectly placed to be India's financial partner of choice, helping it to raise the finance needed for its continued rapid growth and my message will be 'Make in India, finance in the UK'."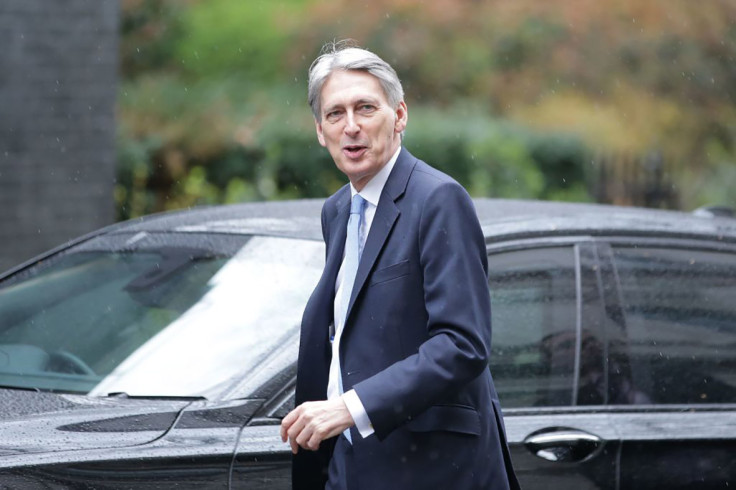 The chancellor is confident that UK will be able to help fund India's financial infrastructure, which is estimated to require $1.5tn in capital investments over the coming years.
Possible cross-country collaboration within the fintech sector has also been considered, given that India has adopted cashless transactions on a larger scale after the demonetisation initiative launched on November 2016. The policy enabled rapid growth of e-wallet firms such as Paytm.
Transferwise, a UK-based fintech giant in the peer to peer money remittance sector is also seeking expansion opportunities within India.
The UK has facilitated the launch of Indian financial instruments in the past. In August 2016, Indian bank HDFC launched the rupee-denominated "masala bond" at the London Stock Exchange. The bond had been oversubscribed more than four times and raised a total of $450m (£.360m).
However, trade relations between India and the UK are currently in a precarious position and Hammond may find it challenging to secure a beneficial lucrative deal for both countries.
Prime Minister Theresa May had visited India in November 2016 to commence talks for a possible post-Brexit trade deal. However, critics have noted that she failed to achieve anything substantial from the visit, primarily due to her inflexibility in granting student visa concessions to Indians studying in the UK.
The outcome of May's visit left India's Commerce and Industry Minister Nirmala Sitharaman disappointed, as she felt that both countries "aren't being treated as old friends any longer".