UK retail sales slump in July as rising inflation bites
Overall like-for-like sales fell 0.6% compared to a year earlier following a 1.3% increase in June.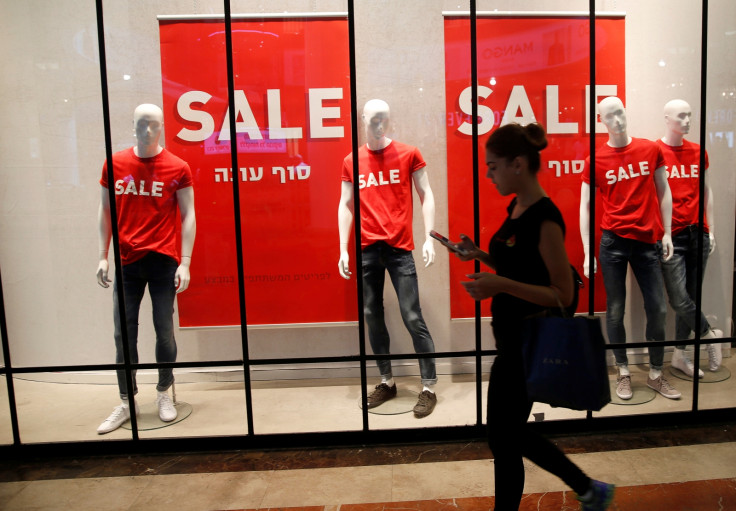 UK high street sales declined in July as poor weather and rising inflation discouraged shoppers from spending, fresh figures have revealed.
Overall like-for-like sales were 0.6% lower compared to the same month a year earlier following a 1.3% increase in June, BDO's high street sales tracker found.
Fashion sales fell 3.5% – its worst July performance since 2009 despite the month being a traditional discounting period for retailers.
This was partly offset by a 5.8% increase in sales of homewares, while lifestyle sales were up 4.5%, helped by overseas visitors.
"While June's sunshine demonstrated that the sun can whet consumer appetite for shopping, poor weather at the end of July combined with consumers starting to feel the pinch took its toll on fashion last month," said Sophie Michael, head of retail and wholesale at BDO.
"It is apparent that shoppers are diverting their attention to essentials and tightening their belts. The concern here is that sales have diminished in a typical month for discounting, when retailers traditionally look to clear stock to make room for new ranges.
"The results imply that the road ahead may be even more challenging than expected."
The UK inflation rate stood at 2.6% in June, down from 2.9% in May but still well above the Bank of England's 2% target.
Rising import prices due to the weakness in the pound since last summer's Brexit vote are one of the major factors behind the rise in inflation.
The Bank of England voted 6-2 to keep interest rates on hold at 0.25% on 3 August and warned that uncertainty over Brexit was already weighing on the UK economy.
Michael added: "As the autumn season approaches, all retailers will need to focus heavily on how they present their collections and engage with their customers to entice them to spend amongst fears of further falls in disposable income and the risks of rising consumer borrowing."
© Copyright IBTimes 2023. All rights reserved.