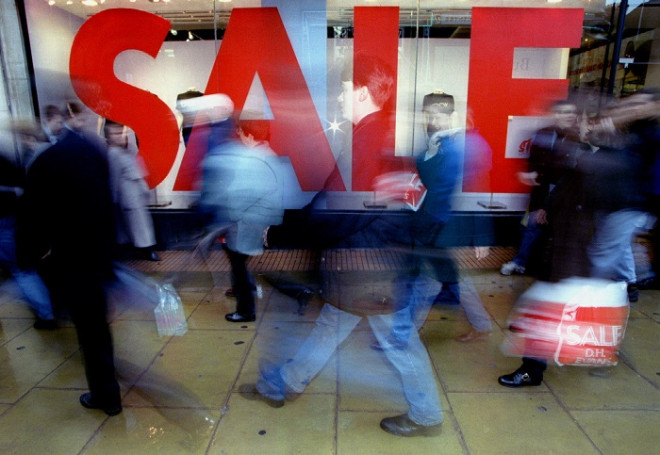 Easter heralded a surge in retail sales during April as confident consumers hit the high streets, according to the Confederation of British Industry (CBI).
A CBI survey of 131 retailers found that a balance of +30% saw higher sales in the month, up sharply from +13% in March.
This was powered by an 81% leap in footwear and leather sales; a 63% jump in furniture and carpets; a 60% bounce in groceries; and a 44% increase in hardware and DIY.
A strengthening UK economic recovery has boosted consumer optimism, causing them to whittle down savings and spend out despite the squeeze on household finances.
"The high street has a spring in its step – retailers performed well in April and enjoyed a strong rise in sales compared with this time last year," said Barry Williams, Asda's chief merchandising officer for food.
"It's a welcome rebound from March, largely down to the later timing of Mother's Day and Easter.
"This latest survey echoes the current drumbeat of positive economic news. The trick now is for this to become a consistent theme, and deliver much needed support to household spending and economic growth in the months ahead."
Retailers were badly hit by the post-financial crisis slump. Household finances were dented by government cuts to the welfare system, pay freezes and weak wage growth, and a spiralling cost of living.
But since the recovery began in 2013, consumers have shrugged off pessimism and depleted their savings as they spend rather than wait until earnings begin rising again.