UK to send 1,000 troops to Poland to bolster Nato relations amid Russian threat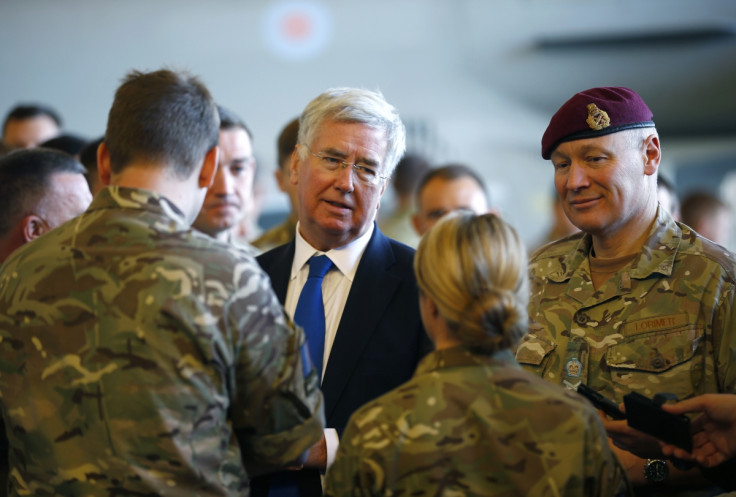 Britain will send 1,000 military personnel to Poland in a bid to strengthen security ties with Warsaw and bolster Nato relations in Eastern Europe, Michael Fallon will announce on 20 January. The defence secretary will make the commitment during a speech in Edinburgh after meeting with Polish defence minister Antoni Macierewicz.
"The long history between our countries is deeply rooted," the defence secretary will say. "This troop commitment demonstrates the UK's vital work with Nato allies, including Poland, to ensure our collective forces are primed and ready, and sends a clear message to our allies that we are ready to respond to any threat."
The personnel will be split between exercises, Anakonda and Swift Response. The UK will commit 800 military personnel to the former and 150 personal to the later. Royal Navy frigate HMS Iron Duke will also visit Poland this summer as part of Nato's standing naval maritime group, while amphibious assault ship HMS Ocean will take part in an exercise in the Baltic Sea over the summer.
The personnel commit comes as amid heightened tensions between Russia and Nato allies after the 2014 annexation of Crimea and the Ukrainian civil war. The move also comes after Polish foreign minister Witold Waszczykowski suggested his government could make compromises over David Cameron's EU renegotiation demands in exchange for military support.
"Of course. Britain could offer something to Poland in terms of international security," he told Reuters on 3 January. "We still consider ourselves a second-class Nato member-state, because in central Europe... there aren't, aside from a token presence, any significant allied forces or defence installations, which gives the Russians an excuse to play this region."
The British prime minister has faced opposition from the Visegrád Group (Czech Republic, Hungary, Poland and Slovakia) over his proposal to stop EU migrants in the UK from accessing welfare payments for at least four years. David Cameron, who has promised to hold the EU referendum by the end of 2017, will visit the World Economic Forum in Davos, Switzerland, on 20 January.
© Copyright IBTimes 2023. All rights reserved.