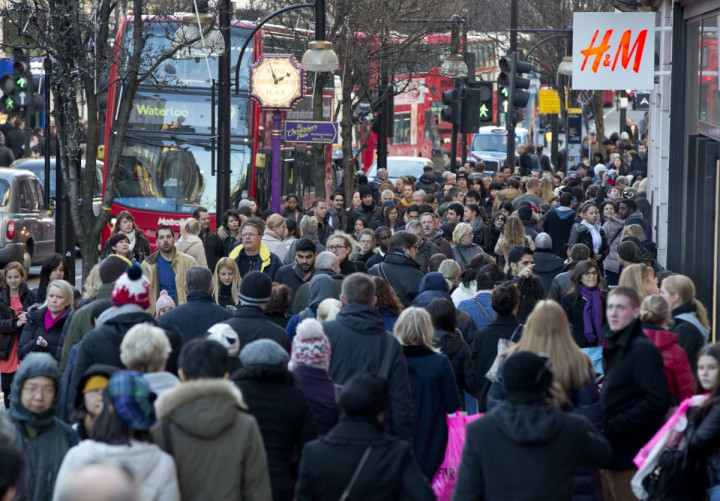 Shop prices showed a year-on-year decrease 1.6% in August, compared to 1.9% in July, according to the British Retail Consortium (BRC)/Nielsen shop price index.
The August firures mean UK shop price deflation has now continued for the sixteenth consecutive month.
Food inflation remained the same at 0.3%, matching July's record low. Meanwhile, non-food price deflation rate was 2.9% in August, compared to 3.3% in July.
"The summer months saw retailers provide plenty of attractive offers on fresh food goods which saw their lowest level of inflation this year, with vegetables, fish and also milk, cheese and eggs contributing to the downward pressure," Helen Dickinson, BRC director general, said in a statement.
"Big-ticket goods that we tend to associate with the summer, gardening, electricals, DIY, furniture and floorcovering, helped to sustain low prices."
Dickinson added that retailers are continuing to help drive down the overall inflation rate.
Consumer price index (CPI) inflation declined to 1.6% in June, well below the Bank of England's 2.0% target, according to official data released in August.
"As the UK economy continues to pick up, the benefits of subdued cost increases - oil and commodity prices remained relatively flat over the first half of the year – incurred by retailers will be passed on to customers," Dickinson said.
"While the Bank of England's recent estimates suggest that retailers margins are still below pre-crisis levels, retailers will take heart from an outlook for costs that is broadly encouraging."
"With the trading environment still challenging, all retailers will now be keen to keep prices as competitive as possible to encourage consumers back into store after the summer holidays," said Mike Watkins, head of retailer and business insight at Nielsen.
While many non-food retailers will try to keep prices stable, supermarkets are likely to woo shoppers to spend a little more on food and drink with lower prices, Watkins noted.