Since the official download chart opened in 2004 one billion music singles have been downloaded in the UK, it has been announced.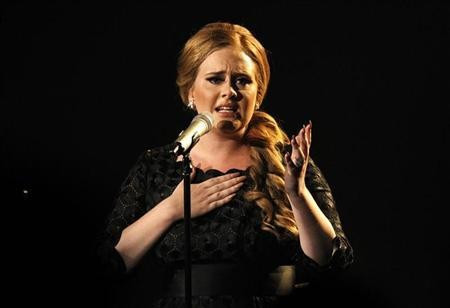 According to Official Charts, with 1.46 million downloads, Adele's 'Someone Like You' is the best-selling digital single of all time, followed by 'Moves Like Jagger' by Maroon 5, which has been downloaded 1.4m times and 'Somebody That I Used to Know' by Gotye, which has had 1.38m downloads.
Since beginning in 2004, the official UK downloaded singles chart has seen digital sales of music grow from 5.77m downloads in 2004 to 187.80m in 2012. So far in 2013, more than 52m singles have been downloaded digitally and digital sales represent 99.6 percent of all singles sales in the UK.
According to the British Recorded Music Industry website (BPI), at an average three-and-a-half minutes per track, it would take 6,659 years to listen to all billion songs that have been downloaded in the UK.
"The digital music revolution has made it easy to buy any song you like, instantly, for half the price of a coffee," said BPI Chief Executive Geoff Taylor. "As fans increasingly download music on the move, tablets, smartphones and connected cars will drive another phase in digital music's expansion."
"The explosion in download sales over the past nine years means we are genuinely now living in the digital music age - with Adele as our queen," added Martin Talbot of the Official Charts Company.
While digital sales continue to rise however, high street music retailers continue to face financial difficulties. Entertainment chain HMV recently had to be rescued from administration by restricting firm Hilco with 115 of its 230 UK stores now expected to be closed.
DVD and videogame rental chain Blockbuster has also just been saved from closure thanks to restricting firm Gordon Brothers Europe, which purchased 264 of Blockbuster's 528 stores from administrators Deloitte, saving an estimated 2,000 jobs.