UK Smog: Breath of 'Clean Atlantic Air' to Banish Pollution from London and South England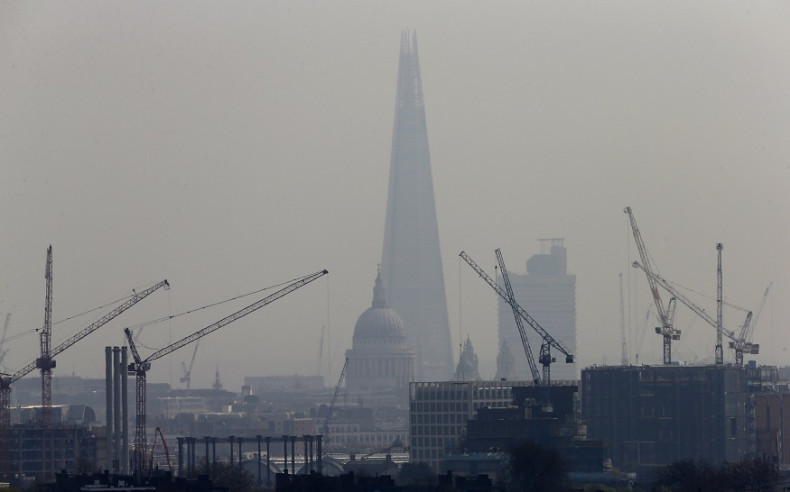 A breath of "clean Atlantic air" is set to bring relief to London and the south of England after a smog enveloped the UK's most populous region for several days.
Forecasters predict wind from the west will push the smog-like conditions out of the capital and England. A combination of Sahara Desert dust and air pollution and meant parts of London and south-east England recorded the maximum pollution level of 10 on the government's 10-point scale.
The dense atmpsoheric conditions caused scientist to advise that children and the elderly remained indoors as the London Ambulance Service said it saw a 14 per cent increase in emergency calls for patients with breathing problems.
The Department for Environment, Food and Rural Affairs (Defra) advised people with lung and heart conditions to avoid strenuous outdoor activity while the pollution level remained high.
The BBC's Peter Gibbs said south to south-westerly winds should bring the UK "cleaner Atlantic air".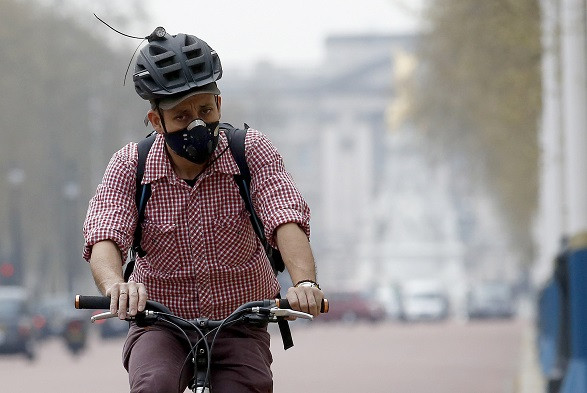 A cyclist near Buckingham Palace wears a mask to protect him from London's high air pollution
Reuters
Starting at about 8am, the winds continue sweeping the pollution out into the North Sea for most of the day, he said.
According to the World Health Organisation, London fares well on air pollution.
It's 2012 air quality index score was 29, which was higher than New York's 21 but much better than Beijing and New Delhi, which scored 121 and 198 respectively.