UK Space Agency puts forward just over £2 million to fund growth in the British space sector
The chosen projects are to receive funding for development across innovative space technologies and the recipients include groups from universities in Britain.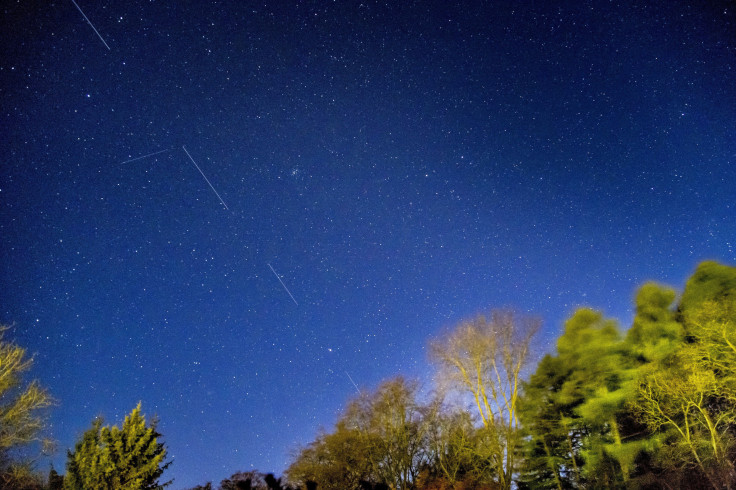 The UK Space Agency is investing in British space technologies through its Enabling Technologies Programme, part of the National Space Innovation Programme, to allow selected British space projects to successfully develop spaceflight capabilities with the necessary resources and finances.
This is the first round of investment and the allocation will be worth £2.1 million and be allocated to nine separate space projects. After this round of funding, there will be opportunities for the projects to receive further funding as any commercial companies, academia plus non-profit organisations will have a chance to invest in leading technologies to enable substantial space capability growth in Britain.
Enabling development in Britain's space sector as well as the wider economy is a key objective of the National Space Strategy, and this is set to be fulfilled by providing support to space-focused organisations and experts. The areas set to be invested in include space-based solar power, imaging, propulsion, metal optics and more.
In 2022, the UK Space Agency made a commitment to provide for new technologies and smaller-scaled companies through its investment worth £71 million. The idea was for the agency to help these smaller companies come up with brand-new creations and products that would lessen the need to rely on territories outside of Europe for space capabilities.
Among the groups receiving funding is the Welsh-based Space Forge with its Project Helios which will receive £230,000. The project is focused on creating a solar array that is retractable and can be used in a returnable spacecraft plus allow for in-orbit servicing that can extend the lives of space satellites.
Also, a group from Durham University is set to be aided with £190,000 to help develop image slicer technology in the extreme ultraviolet (EUV) where the world's first integral field spectrograph can come to fruition. This will allow for better monitoring of the sun and provide advancement for high-energy astrophysics.
The highest amount of funding being handed out to single projects is £250,000, with another group from Durham University, Swansea University, University of Strathclyde and Surrey Space Centre – University of Surrey, receiving that investment amount.
The other project from Durham University will receive the funding to help move forward with developing metal optics technology for space systems. Doing this will allow for higher performances and instrument concepts for exploration missions.
Swansea University's project revolves around developing important technologies such as nano-particle sourcing, conditioning and optical trapping. This will allow levitated optomechanics to be utilised for experimentation with large mass fundamental quanta mechanics and also enable inertial and space environment sensing.
Surrey Space Centre will be funded for its project which is focused on creating a plasma torch rocket electro-thermal thruster to be used for operations in space. The logistics will include in-orbit servicing, manufacturing plus spacecraft manoeuvring.
The University of Strathclyde is going to be working on integrating UV micro-LEDs to allow there to be compact, low-power and strong sources for satellite quantum key distribution. This will in turn provide support for technology for encrypted communications.
Other groups to receive investment from the UK Space Agency include Lancaster University, which is set to receive £240,000 and is looking to design and create an E-band travelling wave tube amplifier that contains strong power, is compact and low in cost. The wave tubes will be used for high throughput satellites and will be able to transmit 5G and 6G high data.
The University of Southampton will also receive £240,000 and will be looking to develop a novel beam steering chip to be used for free-space optical communications. This will enable complete solid-state communications.
Imperial College London will be handed £200,000 for work on cold spray manufacturing for space. This will be done by moving forward with a cold spray metal additive that will help with exploration missions, aid in-orbit servicing plus manufacturing.
The UK Space Agency's Director of Investment, Craig Brown, talked about the growth of space technologies in Britain. He said: "These projects showcase the diversity of skills in space-related science and engineering that are growing all over the UK."
Brown went on to mention why the UK Space Agency funds projects with potential. He added: "By supporting innovations in emerging and new areas of space technology, such as space-based solar power, extreme ultraviolet Integral Field Spectroscopy, electrothermal propulsion and more, we ensure that the UK stays at the forefront of global advances in space."
© Copyright IBTimes 2023. All rights reserved.