UK Storms: 'Minister for Weather' Owen Paterson to Carry the Can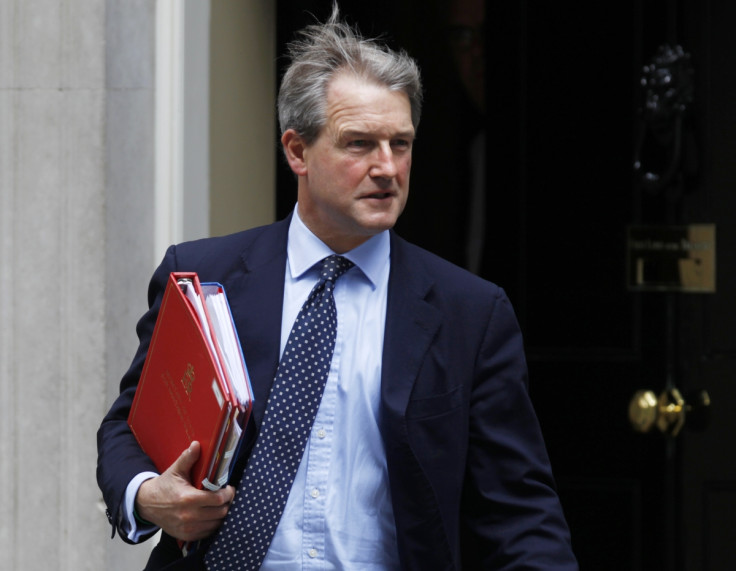 Considering the UK's national obsession with the climate it is perhaps surprising we don't have an official Minister for Weather. Well, step forward Owen Paterson. He won't like it, but with the country being battered by a series of severe storms, he is in real danger of being landed with the title.
The environment secretary has inevitably become the public face of the government's planning for, and reaction to the latest floods and storms. And it will be he who has to report back to MPs when they return from the Christmas break on how the government succeeded or failed in dealing with the events. He was planning to give a Commons statement on the previous storms before Christmas but that was cancelled to allow tributes to Nelson Mandela.
It will also be Paterson who will be expected to meet distraught families who have been victims of the deluge and will be expected to ensure insurance companies live up the their responsibilities when time comes for clean up and repair claims.
And he will have to explain why flood defences and other areas have been subjected to spending cuts and attempt to reassure those areas worst hit by the weather that it was a sensible saving that did not increase risks to them.
In other words, Owen Paterson will be the man carrying the can for something as unpredictable and potentially devastating as Britain's notorious climate. If not minister for the weather he is most certainly now minister for the floods.
Surprisingly, there is some history behind these semi-official ministerial titles. When Britain was sweltering under one of its hottest summers ever in 1976, Labour prime minister Harold Wilson made Denis Howell minister for drought.
At first he was hailed a huge success because, within days, the heavens opened, the drought was washed away and the cheery Howell was wittily re-named by the media as minister for rain amid suggestions he must have been secretly practicing rain dances or invoking the Greek god Zeus.
The fun, however, was short lived as the downpour turned into a deluge and floods quickly followed. Howell was given a new title of, you guessed it, minister for floods, presumably in the desperate hope that simple act would be enough to end the crisis.
Further evidence that Wilson had a sense of humour came a couple of years later when Howell was made minister for snow in the harsh winter of 1978-9.
As Paterson is finding out, though, there is a desperately serious side to the UK's weather and recent evidence suggest these events may be becoming more regular and more devastating.
But the environment secretary remains a climate change sceptic, claiming the recent UN climate science report was "something we need to take seriously", adding: "But I am rather relieved that it is not as catastrophic in its forecast as we had been led to believe early on and what it is saying is something we can adapt to over time, and we are very good as a race at adapting.
"Remember that for humans, the biggest cause of death is cold in winter, far bigger than heat in summer. It would also lead to longer growing seasons and you could extend growing a little further north into some of the colder areas."
His remarks dismayed many MPs and those in the environmental lobby who question why the allegedly "greenest government ever", to quote David Cameron, made him environment secretary in the first place.
Paterson sparked further anger, but mostly hilarity when he attempted to explain why the government's hugely controversial badger cull to control TB in cows had so dramatically failed at the end of last year.
"The badgers moved the goalposts," he said in one of those unfortunate gaffes that have a habit of dogging ministers throughout their careers.
In many ways, Paterson appeared an odd choice for the environment brief when he was moved from the Northern Ireland brief in September 2012 , unless Cameron was trying to send a message to his backbenches that he wasn't quite as green and "hug a husky" as he had previously painted himself.
He is sceptical about the extent to which climate change will affect the planet, he voted against the fox hunting ban and is reportedly in favour of a controversial new runway at Heathrow airport.
He first hit the headlines when he was the first cabinet minister to publicly oppose David Cameron's move to legalise gay marriage. But that did not stop him being promoted to his current job by the prime minister.
He is an avid horse rider and racer and has ridden across Mongolia and Turkmenistan. He is also one of the cabinet millionaires having made his money from the family leather business of which he became managing director in 1994 after leaving Cambridge University.
© Copyright IBTimes 2023. All rights reserved.