With an EU referendum on the horizon, Britain finds itself at a crossroads over its role in Europe and the world at large. With such a national identity crisis, now has never been a better time to ask what it means to be British, and how do outsiders view Britain?
The exhibition Strange And Familiar: Britain as Revealed by International Photographers at the Barbican is one way of answering these questions. Curated by British Photographer Martin Parr, it has captured the social, cultural and political identity of the UK from the mid-1930s onwards.
Social documentary, street photography, portraits, architecture, IBTimes UK went to capture the words of those great photographers to try to understand the view others have on Britain.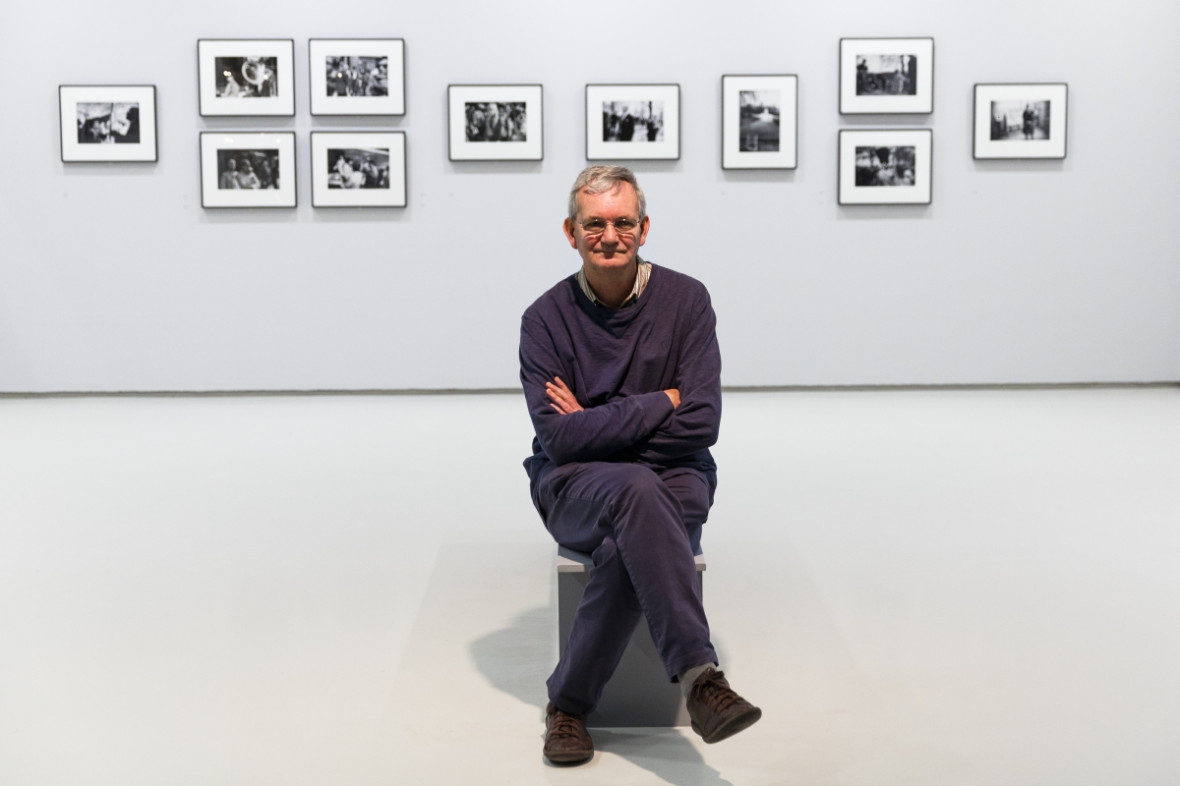 "It is fascinating for me to see how other photographers come to Britain and to see what they discover and to find their own connections within the British landscapes," says Martin Parr who spent 18 months putting the exhibition together with Alona Pardo after realising the goldmine he had in his collection of photobooks.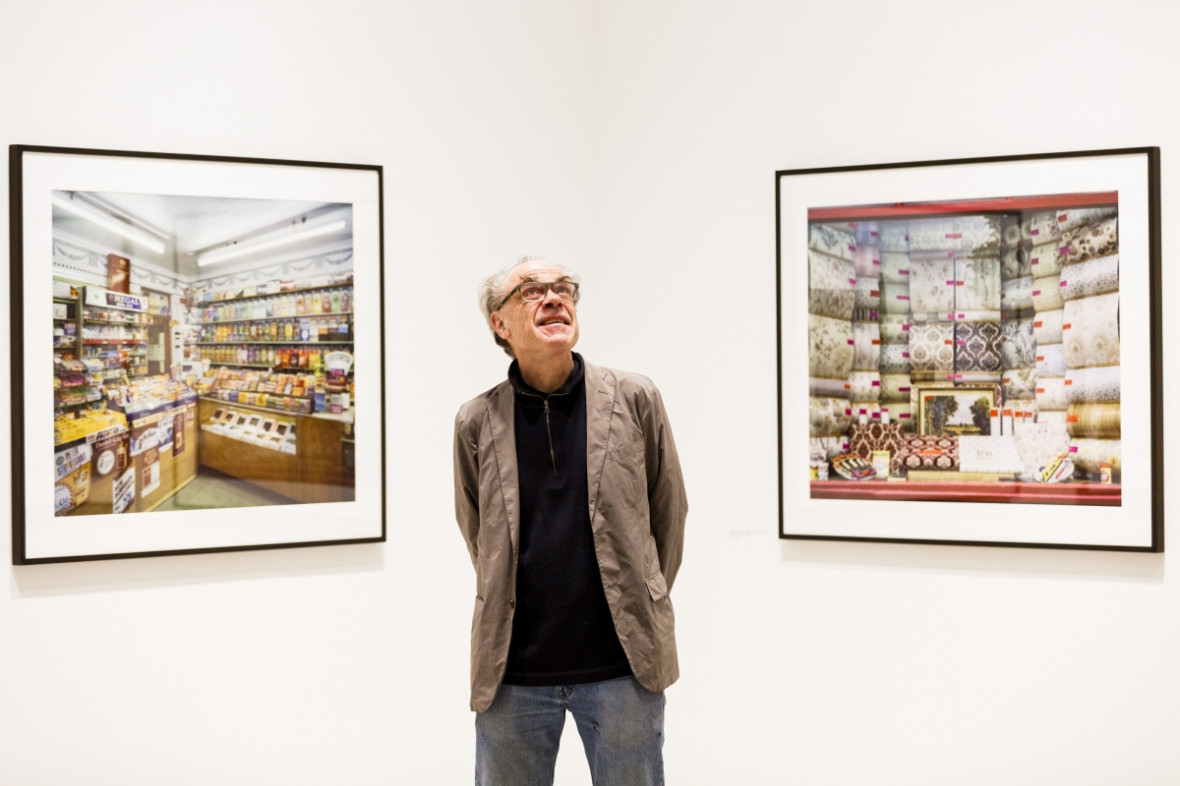 For Jim Dow, American photographer from Boston, the UK is a familiar place. Having taken pictures of shops from across the world, he was able to find similarities on the high streets of Peckham or North Yorkshire in the 1980s and 1990s. But the shops were not what he noticed when he first arrived here.
"The first thing that caught my eye was football. I went along to a match at Wembley. West Ham were playing Liverpool. The singing and the craziness. I just started literally running around London, I was a marathoner and I would go to all the grounds and look through in the neighbourhoods, the shops and I just became completely captivated," he notes.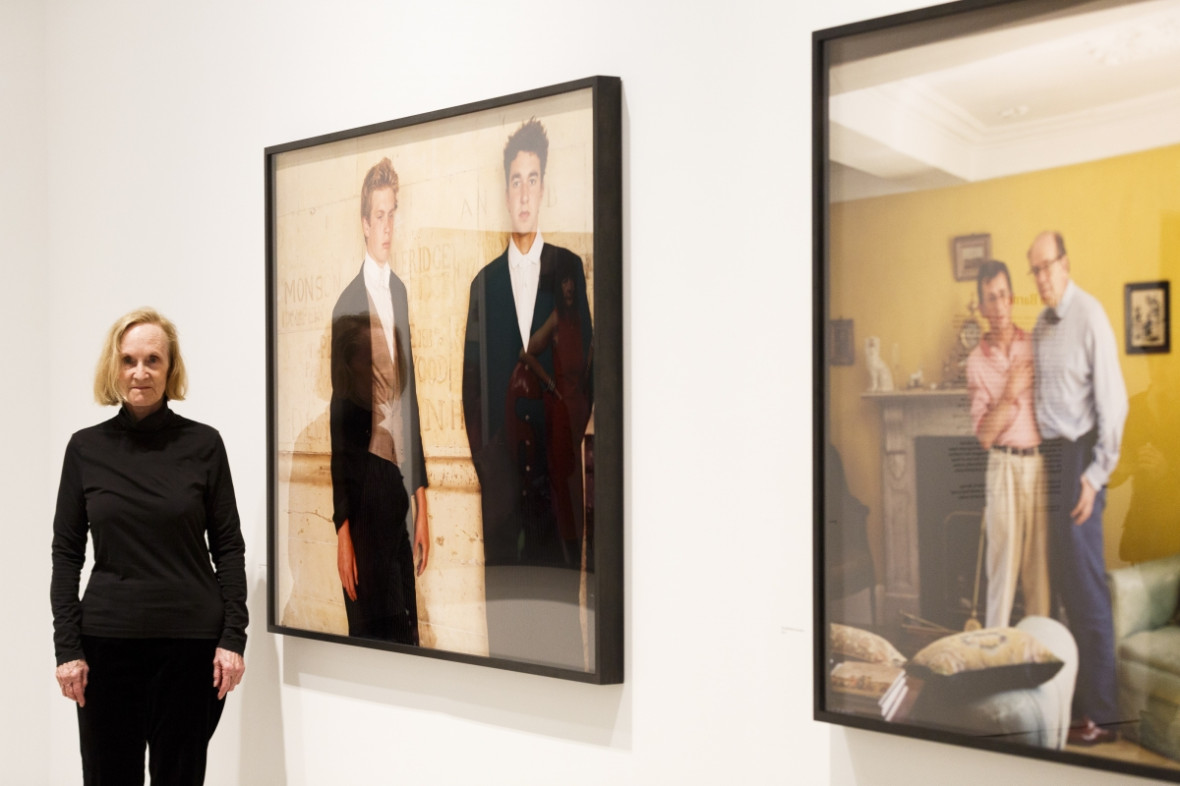 For Tina Barney the UK is a very strange place. Although she is American and speaks the language she finds no similarities in between the two and admits she finds Britain as unfamiliar as France or Spain. Barney's sumptuous colour portraits of the British upper classes have a certain melancholy which clashes with Barney's first impression of Britain.
"When I think of Britain, what comes to my mind first is the sense of humour of people. It is so clear and so strong and is what I really enjoy. And that sense of humour to me is one of the most, one of the strongest means of communication, at least to me," she says.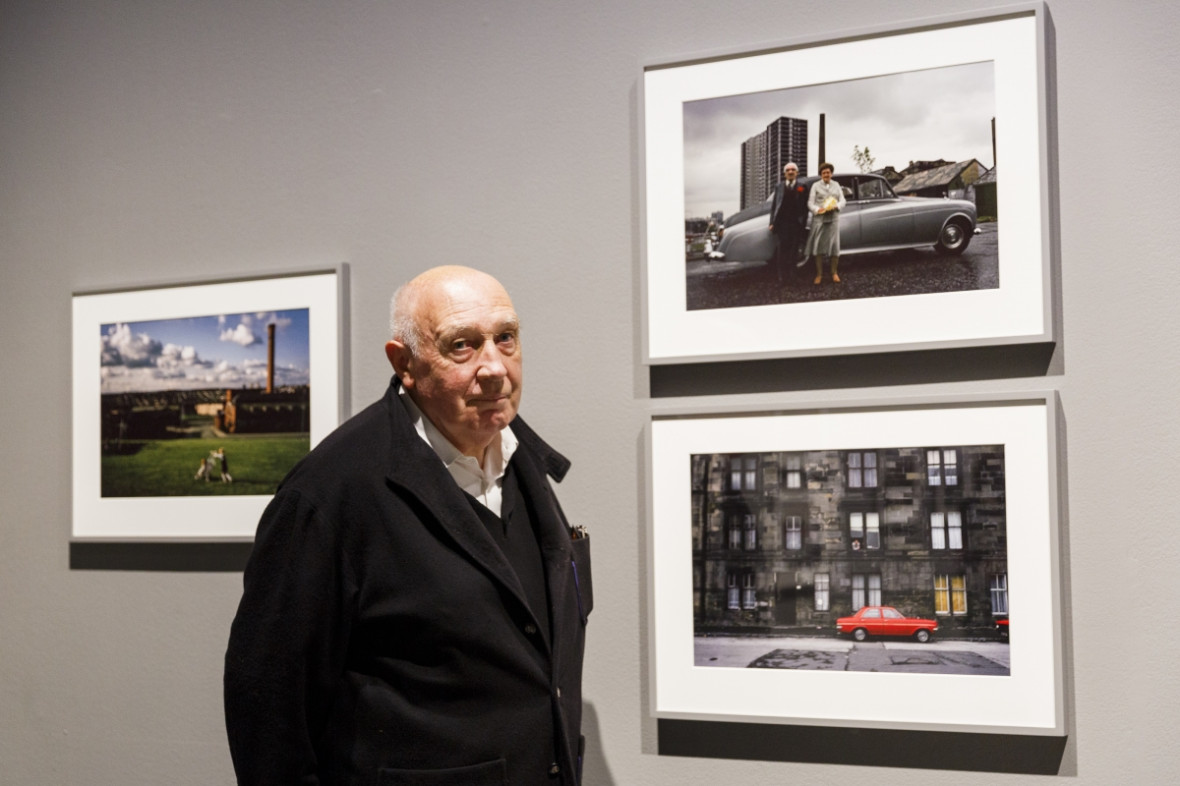 The photographs of Raymond Depardon are published for the first time in 35 years. The French photographer captured Glasgow at the beginning of the 1980s in and around the areas of Govan and Maryhill during a period of industrial decline. A long 35 years later Depardon still vividly remembers what he captured.
"[It was] the shock of the first pictures. In reality, if I had been living in Glasgow, I would probably not have seen the same things. It would have appeared to me as something normal, something of my daily life. I had that preconceived idea to believe that everything was the same (in the UK) from the north to the south. And that is stupid. It would be like saying France is everywhere the same, or Germany, or Italy. In reality there is north, there is south. There are different climates," he says.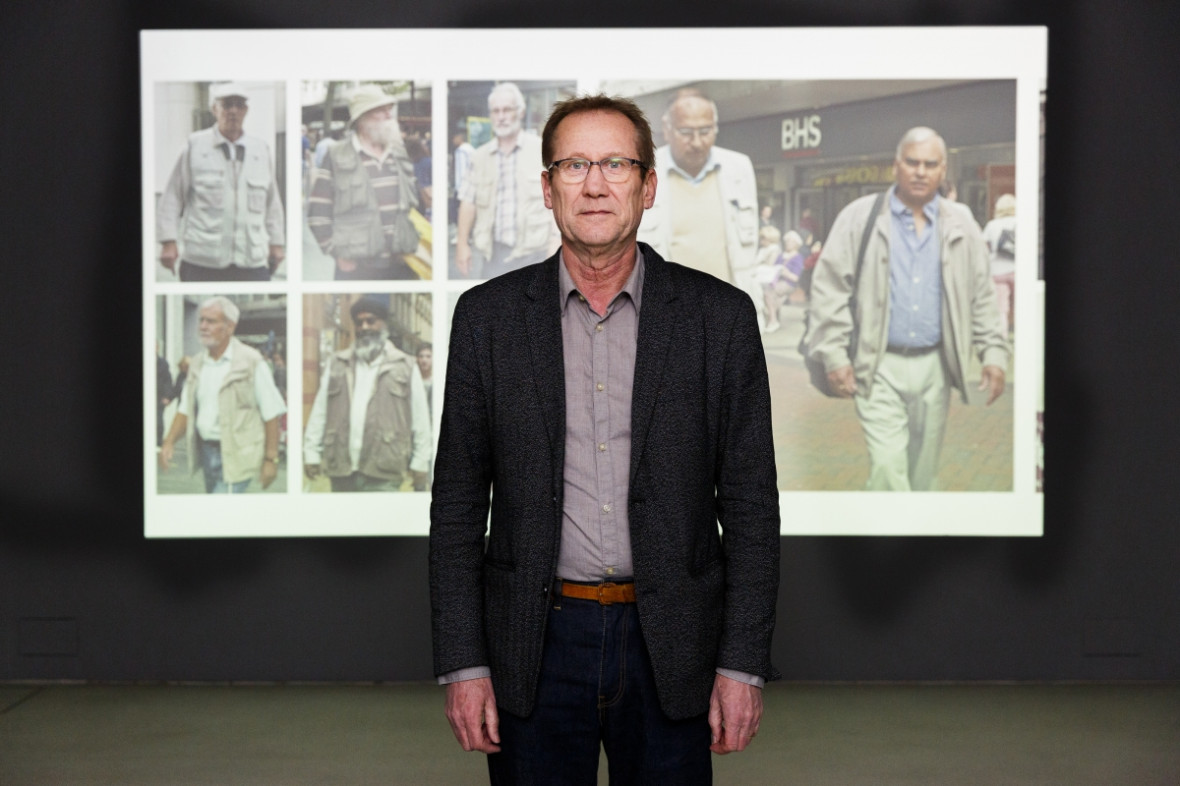 Hans Eijkelboom's vast collection of images taken at the Bullring in Birmingham showcases formal similarities amongst street shoppers: clothing, gesture and accessories. His work confesses how much globalised culture has affected all culture and communities. The Dutch photographer has hope that this multiculturalism that shapes Britain would also be the future of Netherlands.
"The most interesting part of working in Britain, especially working in Birmingham, it is such a very multicultural city and you can see people from the West Indies, from Pakistan, from India and so on and so on. Groups that live with their own identity but live together in a good way. That was very important for me, to see that," he notes.
Strange And Familiar: Britain as Revealed by International Photographers is at The Barbican Art Gallery from 16 March to 19 June.