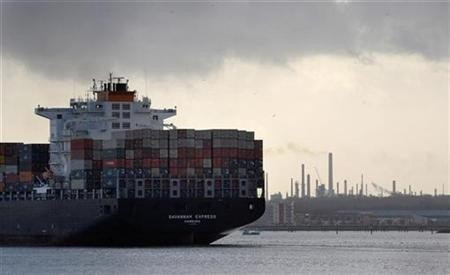 The UK trade deficit narrowed slightly in November to £3.5bn, according to the Office for National Statistics.
Trade is shifting away from the EU, with goods export volumes down on a year before, while exports to the rest of the world grew.
There was a deficit of £9.2bn on goods, partly offset by an estimated surplus of £5.7bn on services, said the ONS. In October the trade deficit was £3.7bn.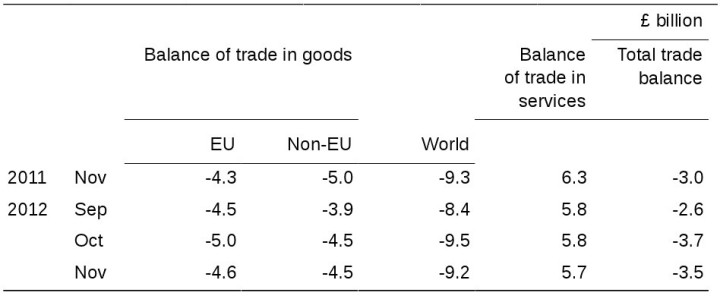 In the three months to November, the volume of EU-destined goods exports was down 3.7 percent. By contrast, exports to the rest of the world were up 6.8 percent.
Over the year, though the trade deficit has narrowed and expanded month to month, the deficit has maintained a fairly steady average.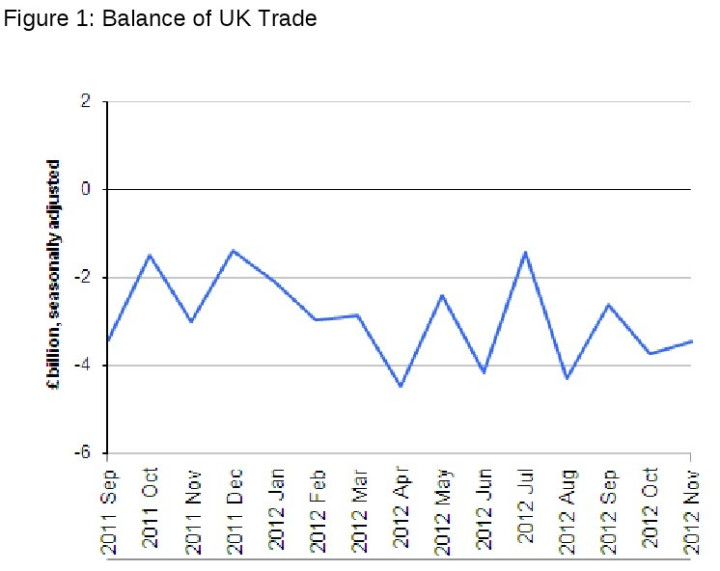 In a recent interview with IBTimes UK, trade minister Lord Green admitted that the government must "step up a gear" if it is to meet its target of doubling the value of exports to £1tn by the end of the decade.
There are 19 priority markets identified by the UK Trade & Investment department, based on the opportunities they offer British exporters.
These are Brazil, China, Colombia, Egypt, Hong Kong, India, Indonesia, Malaysia, Mexico, Qatar, Russia, Saudi Arabia, Singapore, South Africa, South Korea, Taiwan, Turkey, UAE and Vietnam.
---
Follow @shanecroucher