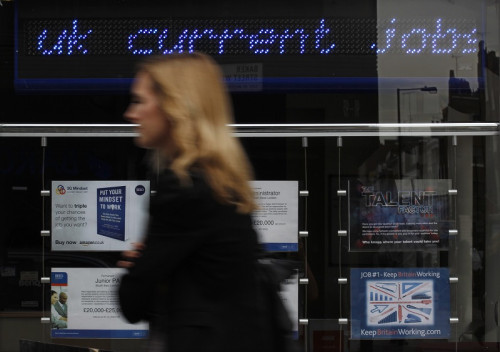 The UK's latest job figures are surprising and welcoming. They reveal that the country's job market is recovering from the financial crisis of 2008 at a faster rate than expected.
But the mass amount of the data the Office for National Statistics releases can be bedazzling and confusing, so IBTimes UK has selected the three most important graphs you should know about to understand what is going on in Britain's labour market.
1. Unemployment Rate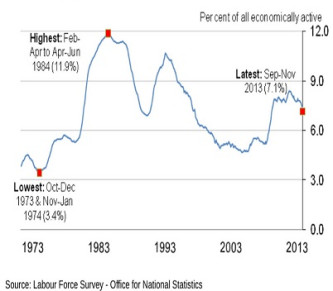 It's a given. The unemployment rate is the headline figure in most newspapers and it's the piece of information the "man on the street" is most likely to talk about. The latest job figures show that the UK's jobless rate fell to 7.1% in November. The dip was sharper than expected and is significant because the Bank of England has a threshold of 7% to consider an interest rate rise.
The minutes from the central bank, which were released on Wednesday, revealed that Mark Carney and the bank's monetary policy committee expected the country's jobless rate to fall to 7% by early 2015 – it now looks like the threshold will be met before that date. Some economist have even predicted the BoE may lower its threshold to 6.5%, which would be in line with the Federal Reserve's target.
2. Cost of Living Crisis?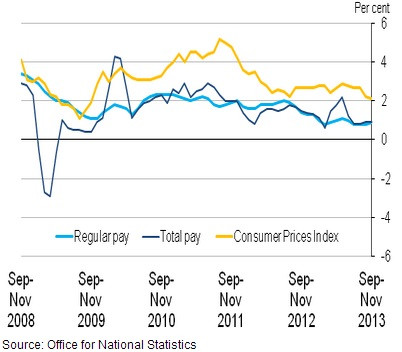 The cost of living crisis is the stick that the Labour Party have been beating the Coalition Government with recently. After dropping their "three damaging years of flat lining" riff, Balls and Miliband have concentrated on real wages. In other words, looking at how pay compares to inflation.
The latest official figures, which revealed pay growth is only 0.9% per year against 2% CPI inflation, are politically significant because it seems the Labour Party can still claim "working families are not benefitting from the economic recovery"... or something like that.
3. Full-Time Employment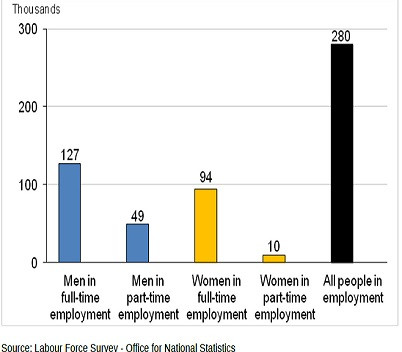 There have been worries that the UK's economic recovery hasn't fully benefited workers. The zero-hour contracts furore, a debate around whether the flexible employment agreements should be legal, encapsulated the issue. On one side, employers argued they needed a flexible workforce. On the other side, trade unions and workers argued they needed more hours and less part-time work.
But the latest ONS figures show that the number of men working full-time increased by 127,000 to reach 13.99 million in November. Over the same period, the number of women working full-time increased by 94,000 to reach 8.06 million. The data means most of the jobs that have been created are full-time – a fact that dispels the myth that the country's labour market recovery has been based on part-time work.