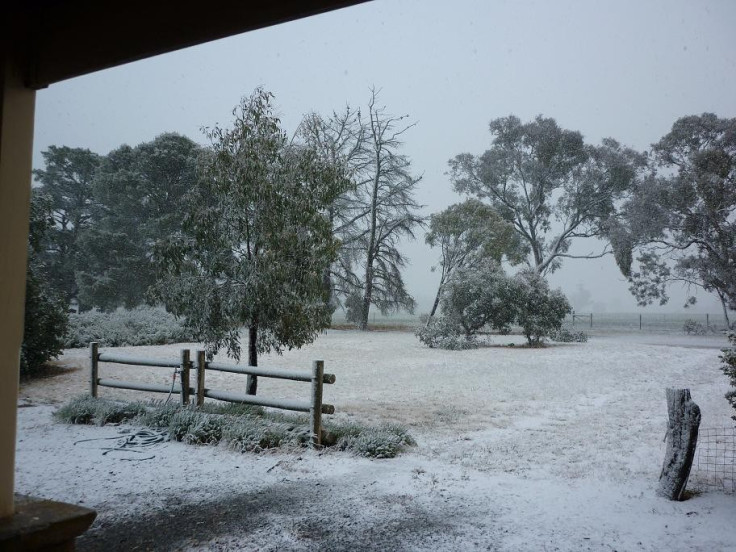 Snow showers and ice are predicted for Scotland and northern England which are expected to turn into rain late on Thursday morning, warns the Met Office.
Amber warnings have been issued for much of Scotland. Traffic Scotland has warned of heavy disruption to road traffic with "extremely poor" traffic conditions.
"The public should be prepared for the risk of significant disruption to travel, especially over the M8 corridor to the east of Glasgow, across Perthshire and much of inland eastern Scotland," says the amber warning.
Meanwhile, heavy snow showers wreaked havoc across Britain on Wednesday bringing road, rail and air transport to a grinding halt. The inclement weather conditions forced schools in Aberdeenshire, Hertfordshire and Essex to close.
Southern England, the North-east, Wales and Scotland came to a standstill with the roads covered in two inches of snow. Though the Met Office predicted some snow, they later described the deluge as "wider than expected".
"We are expecting rain, sleet and snow to affect much of the UK tonight and through Thursday morning, with significant snowfall possible across higher parts of northern Britain," said the Met Office.
"Sleet and snow will mostly turn back to rain during Thursday but some snow showers will remain in places with the risk of further snowfall in parts of the south east on Friday. Severe weather warnings have been issued to help emergency services, local authorities and the public prepare, plan and protect the public from the impacts of the snow and icy conditions."