UK weather: Cold snap on the way across Britain after wettest December on record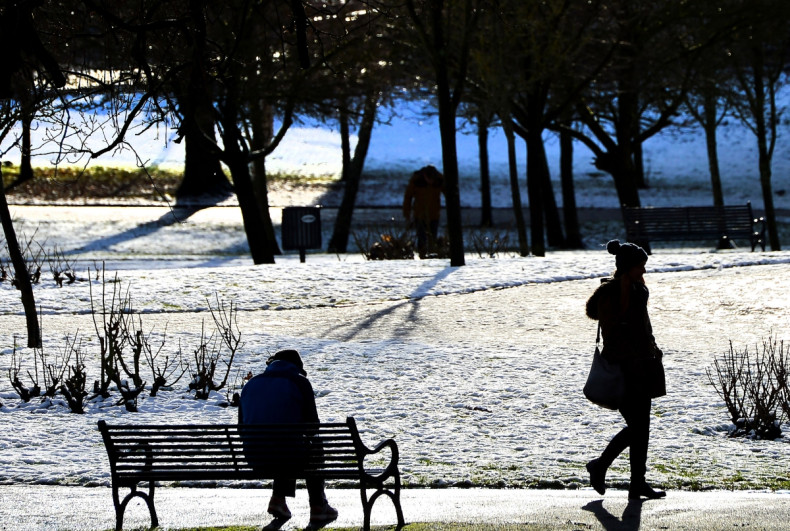 Months of mild weather are due to come to an abrupt and freezing end this week, as forecasters predict the coldest January for 58 years. The Met Office has issued eight yellow warnings for hazardous weather – meaning conditions that have "the potential to cause danger to life or widespread disruption".
A blanket of cold air is descending over northern Britain, bringing temperatures as low as -10C. Snowfall is expected in hillier regions as harsh Arctic weather from Siberia and the North Pole blows in. Drivers in Scotland are advised to take special care of ice, which looks likely to settle across much of the country following floods and heavy rain.
The yellow warnings cover most of the south of England excluding Kent, Cornwall and East Anglia, as well as south Wales, much of the Midlands, the north west and Aberdeenshire. Yellow is the least severe warning issued by the Met Office but people are advised to be prepared for harsh conditions.
A spokesperson for the Met Office said conditions were not particularly unusual for January in Britain but the "switch to cold weather will be particularly noticeable given the recent mild conditions and the risk of frost and ice could catch motorists, pedestrians and cyclists out".
The Environment Agency has meanwhile issued 20 flood warnings and more than 100 flood alerts across the country.
These weather warnings follow what has so far been one of the mildest winters on record. Despite severe flooding in the north, November and December 2015 enjoyed some of the highest temperatures ever seen. December was also the wettest on record, the Met Office said.
Now, though, some of the more pessimistic models suggest the entire country could end up blanketed in snow by the end of January, reaching as far south as London.