December 2015 was the wettest month in Britain since records began in 1910, with 2015 being recorded as the sixth-wettest year overall. The last month of 2015 also broke the record for the warmest December on record, with temperatures 4.1C above average.
Severe floods swept across Northern Ireland, Wales, England and Scotland at the end of December and the start of 2016. Storm Frank battered areas of the UK, resulting in around 6,700 properties being flooded in northern England over the Christmas period. River levels reached all time highs, while three severe flood warnings remained in place, with flood alerts being issued in a number of locations.
Weeks of persistent rainfall saturated the ground and swollen rivers burst their banks, leaving swathes of northern England, and parts of Wales and Scotland unsafe. Over 100 flood warnings remain in effect as of 6 January.
Although there have been no fatalities or serious injuries reported during the course of Storm Frank, hundreds of people were evacuated from their homes. Emergency crews worked extra shifts to try to restore power to roughly 7,500 blacked out homes in the greater Manchester and Lancashire areas. Rescue crews were forced to use boats in order to assist people out their homes and, in some cases from their submerged vehicles.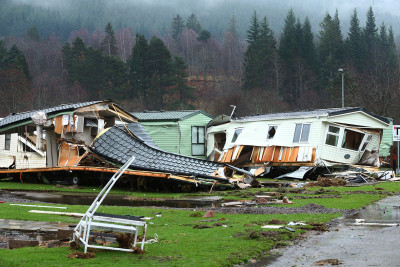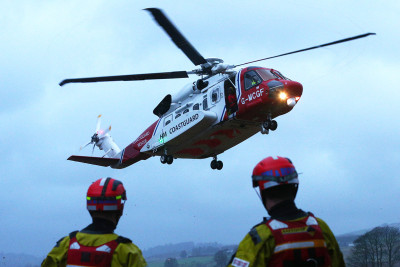 British Prime Minister David Cameron sent hundreds of troops into northern England to help exhausted residents and emergency workers fight back rising river waters which inundated towns and cities after weeks of torrential rain. Scotland's First Minister Nicola Sturgeon comforted those who were left devested by the horrendous flooding in Scotland, while Labour MP Jeremy Corbyn did the same for those in Yorkshire.
The British government held a rare Christmas Day ministerial meeting in order to deal with the continuing flooding in parts of the country.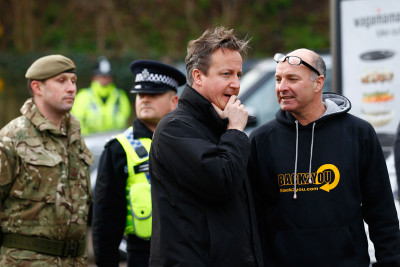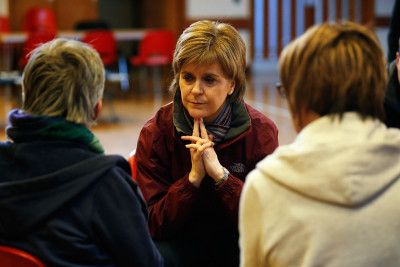 Water submerged the streets of Yorkshire, with people being told to abandon their homes for higher ground while others were told to move their valuables and listen to advice from emergency services about possible evacuation.