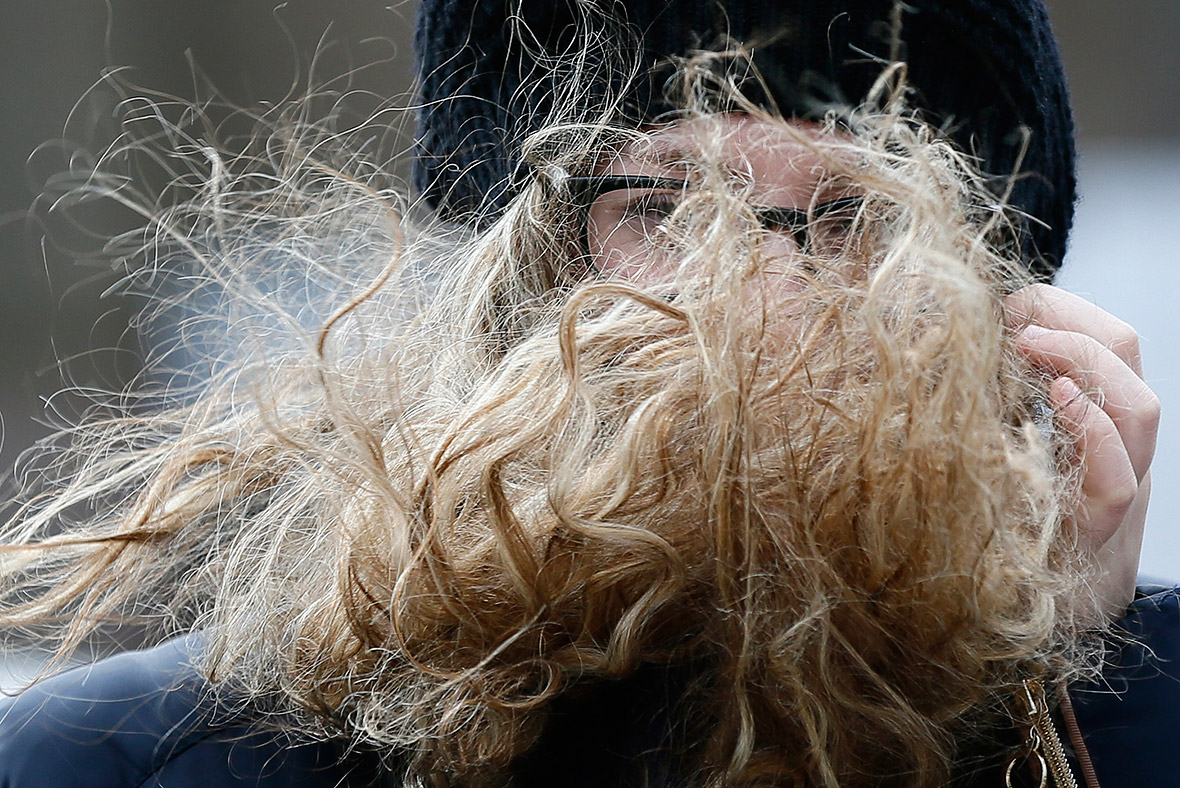 Update at 2.00pm: Winds of 94mph have been recorded in North Wales as Storm Doris rips through the UK. Large parts of the country have been covered in rain and Scotland has experienced snow as deep as 5cm.
RAC Traffic Watch spokesman Rod Dennis said: "Motorists are advised to take extra care as Storm Doris impacts the UK, be prepared to reduce your speed, allow plenty of room between your car and the vehicle in front and be wary of aquaplaning where water accumulates on the road.
"Be mindful that there will be strong gusts of wind, so ensure you have a good grip of the steering wheel and take extra care when overtaking high-sided vehicles and passing motorcyclists and cyclists who are susceptible to be buffeted and blown off course the wind."
According to the BBC, current travel disruptions include:
The Dartford Crossing linking Kent and Essex has been closed by Highways England along with the Orwell Bridge on the A14 in Suffolk and the M48 Severn Bridge because of dangerous winds
The M80 is suffering severe delays in both directions because of snowfall
Heathrow has cancelled numerous flights - click the link for IBTimes UK latest from all UK airports
Speed limits of 50mph have been imposed on several train lines affecting Arrival Trains Wales, Chiltern Railways, East Midlands Trains, Grand Central, Great Northern, South West, and Southeastern services
The Port of Liverpool has been closed due to strong winds
Scottish Transport Minister, Humza Yousaf said: "Transport Scotland is working with the relevant organisations, such as Police Scotland and the road operating companies, to try to mitigate the effects of this latest set of wintry conditions but we would ask road users to be mindful that disruption is likely and to plan accordingly."
Sadly Storm Doris has killed a woman in Wolverhampton. Shortly before midday West Midland's Police were called to Dudley street after several calls from members of the public relating to a person being hit by flying debris. The woman died at the scene.
Original Story: Storm Doris will hit London in full force by lunch time on Thursday (23 February), according to the Met Office. The Midlands and Wales will be worst affected by the winds, which will reach up to 80mph, causing travel chaos on roads, rail and in the air.
Storm Doris is the official name given by the Met Office to the Atlantic gales that are sweeping across the UK on Thursday. The weather agency have warned people to be careful when outside because they are at risk of being injured by falling trees or flying debris.
Storm Doris flight cancellations have already begun to register with 31 departures from Heathrow scratched by 8.30am. The storm is expected to be at its worst around midday – IBTimes will continue to bring the last information from UK airports.
The railways have already been severely affected. Mark Killick, chief operating officer for Network Rail's London North Western route, said: "In light of the anticipated poor weather caused by Storm Doris, temporary 50mph speed restrictions will be imposed tomorrow across sections of the West Coast route, the Chiltern line and the West Midlands.
"This may lead to delays on some services. The purpose of these speed limits is safety. Keeping passengers and railway staff safe is, as always, our top priority."
An amber snow warning is in place in Scotland where up to 20cm of the white stuff is anticipated – making roads very dangerous. The second amber weather warning in the UK today covers a huge swathe of the central England and Wales where the fiercest channels of wind will rip over the land – potentially causing widespread damage and casualties.
The chief forecaster said: "As storm Doris moves eastwards across central parts of the UK on Thursday a spell of heavy snow is expected on its northern flank. This will accompanied by strong winds with drifting of snow possible.
"There is some uncertainty over the track of Doris and therefore over the extent of snowfall, but confidence is now higher for disruptive snow to affect the amber area.
"Rain or sleet will occur at low levels at first, but some snow is also likely, perhaps more so as the system clears to the east. However, over the high ground and particularly the Southern Uplands, a spell of heavy snow looks likely. In addition heavy rain may lead to some localised flooding at lower levels.
"Whilst there is confidence in the very windy spell, there is still some uncertainty about the track of Doris, and therefore the extent of the strongest winds."