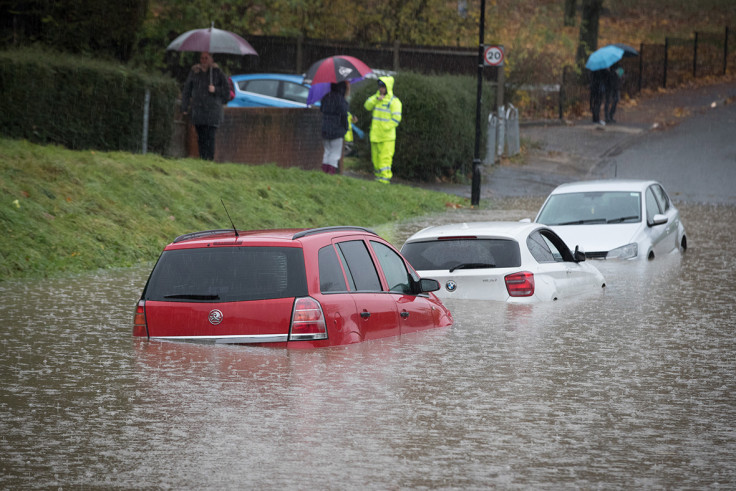 Two severe weather warnings are in place across the UK today (Wednesday 22 February) as the precursors of storm Doris begin to swell in the atmosphere above the British Isles. The Met Office say Storm Doris is predicted to bring snow, wind and rain to much of the country.
Today there is a wind weather warning in northern Scotland where gusts of up 80mph can be expected, bringing disruption to road, air and ferry services.
The chief forecaster said: "A swathe of very strong winds is expected to affect Orkney, southern parts of Shetland and the far north of mainland Scotland early on Wednesday, easing from the west through the morning. These will however briefly clip the far north-east of Aberdeenshire around the middle of the day."
Across Northern Ireland there is a rain weather warning with snow also expected, according to the Met Office
The chief forecaster said: "Rainfall totals of 20-30 mm could bring some localised flooding and surface water issues, with any temporary snowfall bringing some difficult travel conditions. Then later on Thursday morning gusts of 55mph could bring some minor travel disruption."
A rare amber weather warning has been put inn place for much of the UK on Thursday when Storm Doris will get into full swing. A central swathe of England and northern Wales are predicted by the Met Offfice to be the worst affected areas.
Chief meteorologist Steve Willington said: "We have named Storm Doris as we expect winds of up to 80mph, heavy rain and some snowfall to cause disruption across some central and northern parts of the UK on Thursday.
"As well as heavy rain, as the low pressure system moves eastwards it will draw down cold air from the north which will cause some of this precipitation to fall as snow across parts of northern England and Scotland.