UK weather: Storm Doris to bring 80mph winds and snow to England, Scotland and Wales
The Met Office have issued a rare amber weather warning - meaning 'be prepared'.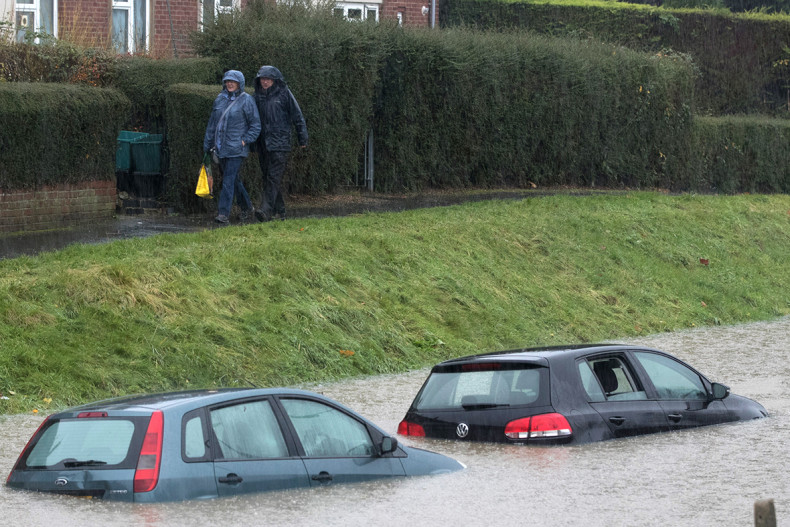 Storm Doris is set to batter the UK with 80mph winds, rain and even snow on Thursday (23 February). The Met Office have issued a rare amber weather warning across parts of England and Wales.
Low pressure from the Atlantic is expected to sweep across Northern Ireland, northern England and Scotland on Thursday morning; it will bring gale-force winds, heavy rain and snow at higher altitudes.
An amber severe weather warning - meaning "be prepared" – has been issued in advance of winds expected to reach 60-70 mph in northern England and Wales with the chance of isolated gusts approaching the 80mph mark.
Chief Meteorologist Steve Willington said: "We have named Storm Doris as we expect winds of up to 80mph, heavy rain and some snowfall to cause disruption across some central and northern parts of the UK on Thursday.
"Currently the most likely track of the low pressure system is across Northern Ireland and northern England and we expect to see the strongest winds in the north of Wales and central England.
The rest of the UK will still be very windy, with widespread gusts of 50-60 mph expected in central England and Wales and a yellow severe weather warning – meaning "be aware" – in place for these regions.
Heavy rain is expected throughout central parts of the UK and it is likely there will be snow in the north of England and across large parts of Scotland. A yellow weather warning for snow has been issued in these regions.
Willington said: "As well as heavy rain, as the low pressure system moves eastwards it will draw down cold air from the north which will cause some of this precipitation to fall as snow across parts of northern England and Scotland.
"It will be a very unsettled day of weather so make sure you keep up to date with your local forecast and any weather warnings for your area."