Isis suicide bomber was transformed by 'inhuman treatment' in Guantanamo Bay says family
Muslim convert, Jamal al-Harith, drove a truck filled with explosives into an Iraqi army base.
The family of a British jihadist thought to be responsible for a Islamic State (Isis) suicide bomb in Iraq, claim he was "utterly changed by the inhuman treatment" suffered while imprisoned in Guantanamo Bay.
Jamal al Harith, a Muslim convert from Manchester, is thought to have driven a truckful of explosives into an army base in Tal Gaysum, Mosul, on Sunday 19 February. Isis has since claimed responsibility for the attack.
Born Ronald Fiddler, the man was identified by the extremists under his alternative nom-de-guerre Abu-Zakariya al-Britan, in a propaganda video which shows him driving off in a heavily-fortified truck, apparently detonated soon after as a plume of of grey smoke emerges in the distance.
According to the BBC, al-Harith was a former Guantanamo Bay inmate who spent two years at the controversial camp after being apprehended by US forces in Afghanistan.
The 50-year-old was returned to the UK in 2004 and awarded substantial compensation, reportedly £1m ($1.247m), although the family says the payout was much lower than this.
In a statement released by the family on Wednesday (22 February), relatives claim al-Harith was "utterly changed" by the "inhuman" treatment at Guantanamo, which could have helped radicalise his views".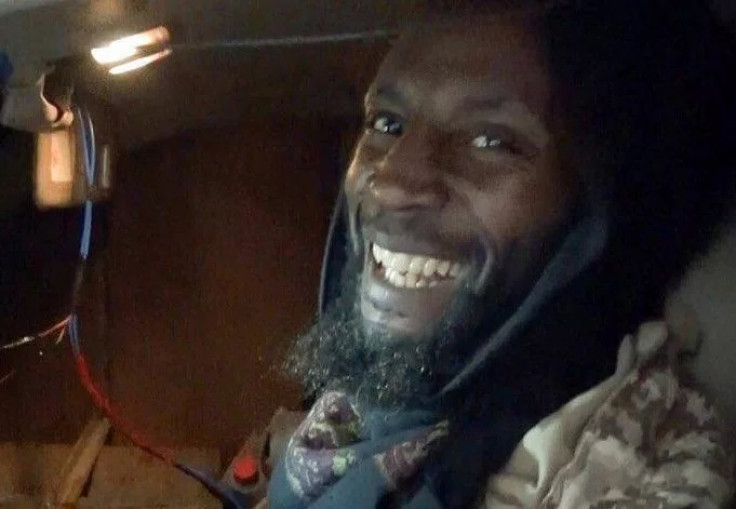 The statement read: "The Jamal they knew up until 2001 when he was taken to Guantanamo Bay would not have become involved with a despicable organisation such as so-called IS. He was a peaceful and gentle person.
"Whatever he may or may not have done since then they believe from their own experience he was utterly changed by the physical and mental cruelty and the inhuman treatment he endured for two years at Guantanamo."
They added that the compensation settlement Al-Harith received was shared between four former detainees and included reimbursement for their costs.
Al-Harith was born to a Jamaican family in the UK before converting to Islam as an adult. In 2001, al-Harith travelled to Quetta in Pakistan for what he claimed was for a religious holiday.
He was detained by Taliban forces but when Americans suspected that he had intended to join the extremists they held him for two years until the UK government secured his release in 2004.
He later sued the UK government for compensation, claiming they were complicit with the US over torture and human rights abuses at the Cuban jail.
Despite his high-profile history, al-Harith travelled to Syria through Turkey in 2014 where he apparently joined Isis. His wife and family reportedly travelled to the war-torn nation in an attempt to convince him to return to Great Britain.
Following news of al-Haith's death political opponents in the UK have blamed each other for paying him the compensation.
Tony Blair also challenged the Daily Mail's claim that his government was responsible for paying the compensation.
© Copyright IBTimes 2023. All rights reserved.