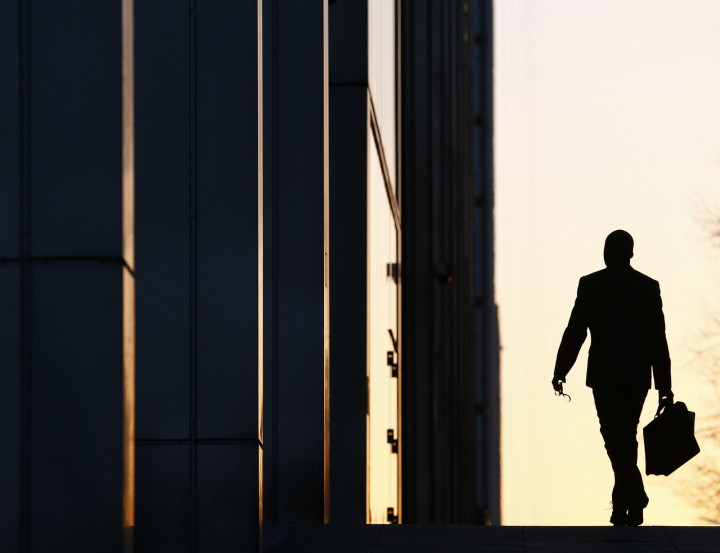 UK workers receive the second lowest amount of public holidays in the world, according to financial services firm Mercer.
The report, which was collated in the first half of 2013, found that workers in India and Colombia enjoy the greatest number of public holidays (18).
The research also revealed that Western European countries amongst the least generous nations as employees in the UK, Hungary and Netherlands receive only eight public holidays.
But Mexico is the least generous country, with seven public holidays.
"Public holiday numbers are fluid so the data does change year-on-year; countries often hold quadrennial or one-off holidays for specific cultural or religious events and some leave the final decisions to local governments," said Ellyn Karetnick, leader of Mercer's global mobility practice in the UK.
"This data highlights the complexities involved – in just this small area of benefits – for those managing a globally mobile workforce.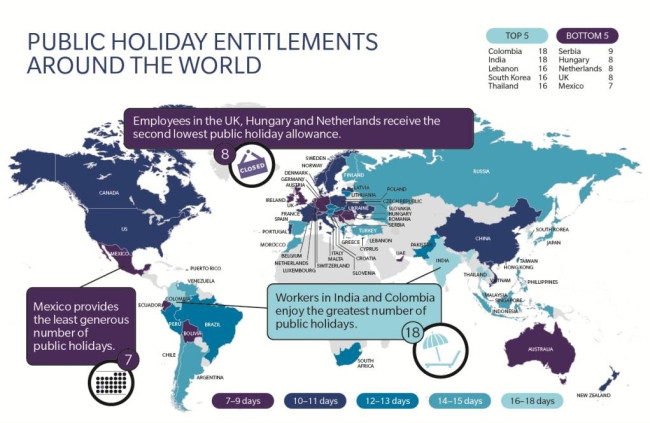 The research also revealed that Finland has the most generous provision of public holidays (15) in Europe,
Austria has 12 days public holidays while Sweden, Italy, France and Denmark all provide employees with 11 public holidays.
Belgium, Luxembourg, Norway and Portugal all have ten.
Germany typically celebrates nine public holidays but this varies between states (Bundeslander) so some employees can receive up to 13.
Norway and Sweden do not count Christmas Eve and New Year's Eve as public holidays, although these are treated as such by employers.
In Central and Eastern Europe, the Turkish Government mandates the greatest number of public holidays (14.5) followed by Russia (14) and Slovakia (13).
The Czech Republic and Lithuania both have 12 public holidays followed by Croatia (11), Poland and Ukraine (10) and Serbia and Romania (9).
"A smaller statutory holiday allowance provided to nationals is often offset by a more substantial provision of public holidays and vice versa, for example the Philippines has a statutory minimum holiday entitlement of five days but has 14 days of public holiday," said Karetnick.