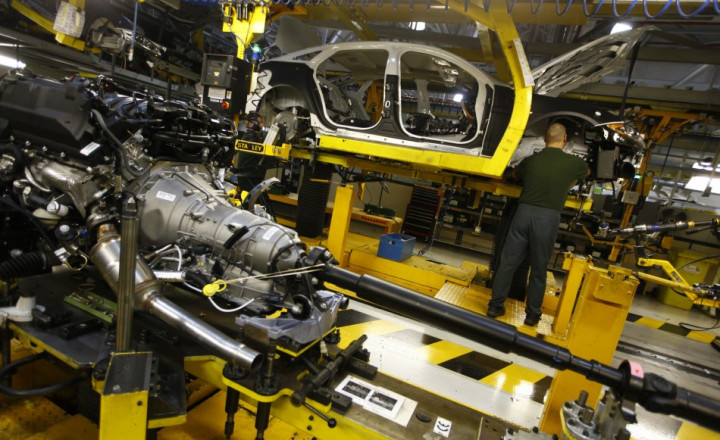 Many young people in Britain are too lazy and lack the skills needed to work in manufacturing, according to a poll of firms in the sector.
Of the 1,000 manufacturers surveyed by the Institution of Mechanical Engineers (IME), 53% said that new recruits were not tooled up with a sufficient skillset and 38% said they lacked the work ethic needed to succeed.
Youth unemployment is a serious problem in the UK economy, with 958,000 of 16-24-year-olds - 20.7% - out of work.
The UK's skills gap in manufacturing was also highlight by the poll's results. Of those polled, 60% were struggling to recruit design engineers, 39% could not get people in with skills in production, and 36% had trouble finding new product specialists.
"Having a good work ethic along with good skills in maths and science is fundamental to success in manufacturing so it is hugely concerning that so many manufacturers have highlighted this as an issue," said Philippa Oldham, head of manufacturing at the IME.
"UK manufacturers are nervous, as these figures clearly show. The UK remains in the economic doldrums and has seen next to no growth since our 2012 survey."
Worryingly for the UK's fragile labour market and economy, 28% said they had to send manufacturing work abroad compared to just 20% which were repatriating it.
UK manufacturing has been in long-term decline as the economy shifted away from industry to services, which now account for around three quarters of GDP.
Manufacturing output beat expectations in April. Output and new orders rose for the first time since January and new export orders came flowing in, though job losses in the manufacturing sector continued for their third month.
Research firm Markit's monthly index, compiled from surveys of purchasing managers, jumped to 49.8 in April, up from the previous month's 48.6 reading.
Any figure below the neutral 50 threshold signifies contracting output.
"Following the poor start to the year, when manufacturing acted as a drag on the economy in the opening quarter, it is welcome to see the sector showing signs of stabilising in April," said Rob Dobson, senior economist at Markit, which compiles the surveys alongside the Chartered Institute of Purchasing & Supply (CIPS).
"With forward-looking indicators such as new orders and the demand-to-inventory ratio also ticking higher, the sector should at least be less of a drag on broader GDP growth in the second quarter."