Ukip in crisis: Party rounds on Nigel Farage as senior member backs Douglas Carswell for leader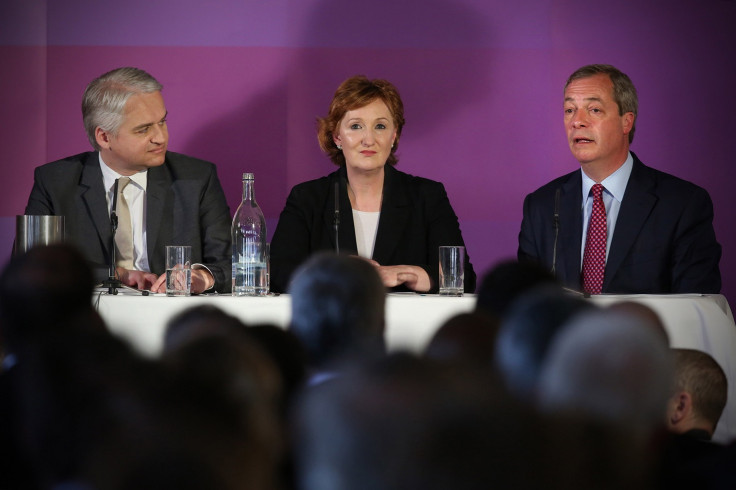 Ukip has rounded on Nigel Farage and warned he risks losing authority if he remains leader uncontested.
Higher echelons of the party want its leadership to be decided by a contest and not a coronation and have warned Farage's authority risks "draining away" otherwise.
A senior party member told the BBC that for him to remain as leader without a contest is "a tragedy of self-destruction".
Former Ukip MEP Godfrey Bloom also said it was time Farage vacated the position for Douglas Carswell, the party's only MP, to become leader.
A Ukip spokesman did not rule out a leadership contest when contacted by IBTimes UK.
The storm comes after Ukip economics spokesman Patrick O'Flynn, and assumed Farage ally, tore into the leader in an interview in The Times newspaper.
O'Flynn said his boss was "snarling, thin-skinned, aggressive" and that he was no longer the "cheerful, ebullient... daring" politician of old.
He went on to criticise the party's election campaign, describing staff as "aggressive" and "inexperienced" and recommending they were booted out of the party.
A Ukip spokesman dismissed O'Flynn's comments, telling IBTimes UK they were "just politics".
The stinging attack came after Farage resigned as leader after failing to win South Thanet at the general election.
He was, however, reinstated three days later when the party refused to accept his resignation.
© Copyright IBTimes 2023. All rights reserved.